We are sad to report the death of Brian Spark who had been a very well known and respected figure in the space insurance market. He died on 7th August following a long period of illness.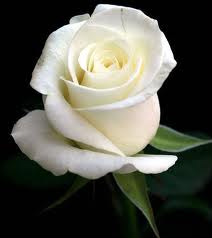 Brian Spark, who came to be nicknamed "Sparky", joined the insurance market from school in 1959 as an insurance broker at the Commercial Union Group. He worked his way through various firms until he became part of the airline and products team at the insurance broker J H Minet, eventually joining its newly formed space team as a policy specialist. From there Brian worked for brokers Crawley Warren, Leslie and Godwin, and Willis before joining the Marham Space Consortium as an underwriter in 1994 led by Simon Clapham. This eventually became the Brit Space Consortium. At Brit he acted as a mentor to David Wade as he transitioned from space lecturing and engineering to a full blown space underwriter, later helping him to set up the Atrium Space Insurance Consortium which David now leads. "Sparky", who retired eight years ago, was, no doubt, proud of his apprentice.
During his time in the market, Brian Spark also wrote the "Space and Satellite" section of the Chartered Insurance Institute aviation course and contributed to books on space law and insurance. Before he became ill, Brian and his wife Lin had been enjoying retired life, alternatively living in Earith and in Florida, no doubt while quaffing his beloved red wine tipple until his illness forced him to give it up.
On a personal note: This writer, who knew "Sparky" on and off for about 20 years, was always grateful for the help and friendship he gave him. While "Sparky" had weather-beaten craggy looks which always reminded your correspondent of the scary escapee criminal at the start of Charles Dickens' "Great Expectations", in fact Brian was one of the nicest insurance executives you could meet. Yes, he could be rough edged at times and he would not put up with the brokers' baloney (having been one himself). However, in telling it how it was, rather than how others would like it to be, he came to be known as a good man you could trust, whether in business or elsewhere.
We give our salute to Brian Spark, and our condolences to Lin his wife, to his family, and to his many friends.
…As Witchita Line Man singer Glen Campbell gets cut off
The singer Glen Campbell who passed away in August after a long battle with Altzheimer's disease at the age of 81. Campbell, originally made his name in the 1960s by taking country and western into the mainstream. His famous hit songs included: "Gentle on my mind", "Galveston", "By the time I get to Phoenix" and "Rhinestone Cowboy". In addition to his main singing and subsequent TV career, Campbell also appeared in the original Western movie True Grit (1969) playing opposite John Wayne who won an Oscar for his role. Probably Campbell's best song is "Wichita Line Man". The song, which was originally written by Jimmy Webb, is sung from the viewpoint of a heartbroken telephone line repair man singing about his job and his lost love. In this world of mobile satellite telecoms, smart cell phones and underground fibre cables, this mesmeric and wistful song no longer has the relevance it once did, but it still touches the heart.
We give our salute to Glen Campbell and our condolences to his family and friends.
To Glen and to "Sparky" above, we put the link to a performance by Glen Campbell of "Witchita Line Man" here as a tribute.