Blue Origin conducted its New Shepard-17 (NS-17) suborbital mission carrying 18 experiments for commercial and institutional customers inside the capsule. Of the payloads 11 were NASA-supported, additionally it also carried an art installation on the exterior of the capsule. The launch took place at 1431 GMT on 26 August and reached an altitude of 105.9 km. The mission was originally planned to launch on 25th however a "payload integration issue" caused a one-day delay.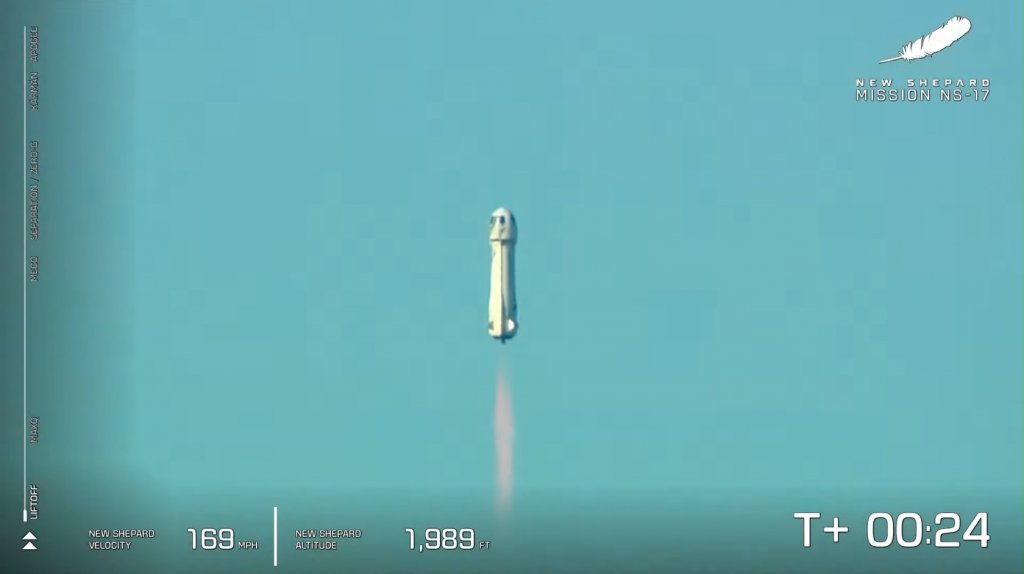 The booster and capsule rising into the Texas sky shortly after lift-off. Courtesy of Blue Origin  
Approximately 9 minutes 35 seconds after lift-off, the reusable rocket landed successfully on target for the eighth time. Two minutes later, the capsule with chutes deployed, landed successfully 2 miles North of the rocket landing site. Total mission time was 10 minutes 15 seconds from launch to capsule landing.