Book Your Seradata Database Demo
The Space Industry's Leading Launch and Satellite Database
Over one hundred of the world's leading Space commercial and governmental organisations in twenty countries use Seradata's online database for Market, Failure/Risk/Safety, SSA and Frequency analyses.
If you need accurate, up-to-date and comprehensive data to help you make informed and wise decisions/presentations, Seradata's database will provide you with the information you need.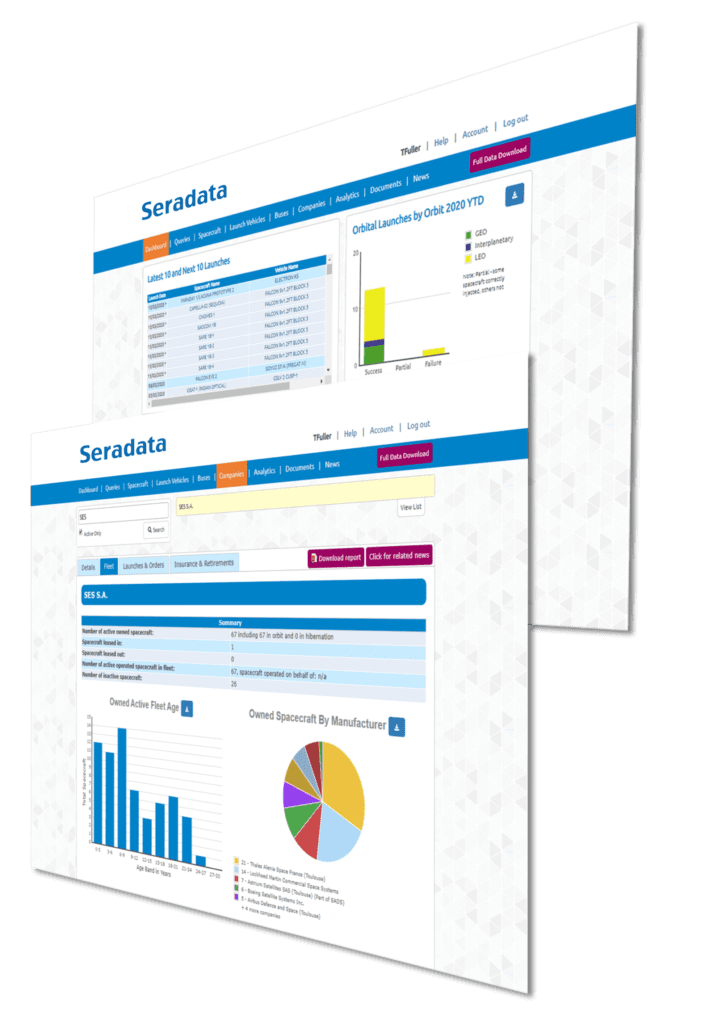 Book Your Demo
Please fill out the form below and we will be in touch with you to arrange a suitable time to run through the Seradata database demo.