On 3 July 2020, the European Space Agency (ESA), on-behalf of the European Commission, issued development contracts for six missions that will compliment and enhance the Copernicus Earth observation programme. These initial contracts, valued at EUR€2.55 billion (US$2.9 billion), have been distributed to European manufacturers.
While ESA has financed these initial orders, the EU provides the majority of the funding for the Copernicus programme as a whole. It has yet to decide its 2021-27 Copernicus budget, with the current period ending in December 2020. Because of this, the industrial teams are limited to spending just EUR€540 million (US$610 million), up to a break-point in late-2021. It is hoped by ESA that the budget will be decided by then but, if not, this limit to industrial spending will allow them to better assess the projects on the table.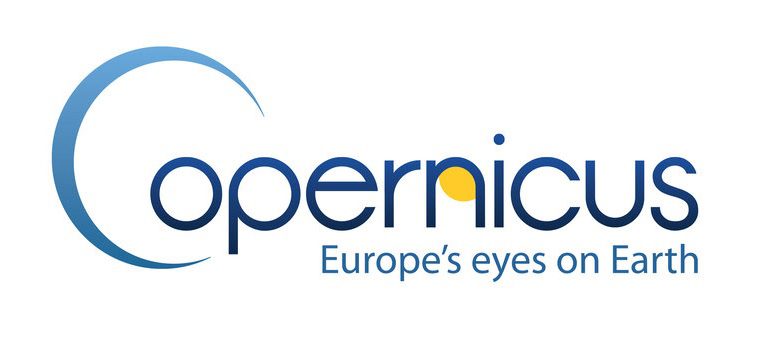 The six new missions planned for Copernicus, and the industrial leads for them, have been assigned as follows:
Copernicus Hyperspectral Imaging Mission (CHIME): a hyperspectral imager will provide information on sustainable agriculture and biodiversity management. Led by Thales Alenia Space, France. Contract value, EUR€455 million.
Copernicus Imaging Microwave Radiometer (CIMR): a microwave radiometer will measure sea-surface temperature, sea-ice concentration, and sea-ice thickness plus overlying snow depth. Led by Thales Alenia Space, Italy. Contract value, EUR€495 million.
L-band Synthetic Aperture Radar (ROSE-L): an L-band SAR instrument will penetrate vegetation to support forest management and monitor subsidence and soil moisture. Led by Thales Alenia Space, Italy. Contract value, EUR€482 million.
Copernicus Polar Ice and Snow Topography Altimeter (CRISTAL): a multi-frequency radar altimeter will be utilised with an microwave radiometer to measure sea-ice thickness and overlying snow depth. Led by Airbus Defence and Space, Germany. Contract value, EUR€300 million.
Copernicus Land Surface Temperature Monitoring (LSTM): a high-resolution thermal infrared sensor will provide observations of land-surface temperature for sustainable agriculture and drought predication purposes. Lead by Airbus Defence and Space, Spain. Contract value, EUR€375 million.
Copernicus Anthropogenic Carbon Dioxide Monitoring (CO2M): a near-infrared and shortwave spectrometer will measure atmospheric carbon dioxide released as a result of human activity. Lead by OHB-System, Germany. Contract value, EUR€445 million.
The contracts for these six missions cover development and construction of the first and second units in each mission. The ESA/EU partnership sees the cost of the first flight unit covered by the ESA share of the financing. The EU then pays for the second unit and any further recurrent models. ESA is responsible for booking and financing the launches for the satellites. It will also operate some of them on-behalf of the Commission, a responsibility it will share with EUMETSAT – as already displayed with the current generation of Sentinels.
The first mission expected to launch is CO2M, with a target of 2025. This will fulfil a European promise made to have a CO2-monitoring spacecraft in orbit for the planned 2028 United Nations global carbon assessment. The other missions are likely to follow it into orbit near the end of the decade.
Out of the five major ESA contributors: Germany, France, Italy, the UK and Spain, the UK was the only country not to receive a contract lead. It will however, act as payload lead for the CO2M mission and provide payload services for the ROSE-L satellites.
Update on 23 July 2020:  Recently announced EU cuts to its space budget may yet put some of these contracts on hold.  Given the massive financial demands of the EU economic rescue package for Covid-19, it has decided to lower its space budget for 2021-27 from the expected EUR€16 billion to EUR€13.2 billion. The EU Copernicus Earth environment space programme is expected to be badly affected, as will the EU secure communications Govsatcom plan. Funding for the Galileo navigation constellation has, however, been ring-fenced.