Rupert Murdoch has upped his 21st Century Fox firm's bid for the subscription-based Sky television operation to US$32.5 billion – a bid 12 per cent higher than that of competitor Comcast which is also bidding for the firm. Murdoch already owns 61 per cent of Sky which dominates sports television viewing in the UK and Western Europe, but his original deal was held up by UK regulator concerns over media plurality given the Murdoch family's other UK media and newspaper interests, especially over the future of the well regarded Sky News channel which is also available as a free-to-air channel.
21st Century Fox would not have really minded losing Sky News, for not only is it expensive to run, it already has the Fox News TV news channel (albeit that the latter is much less well regarded due to its right wing news bias and polemic). Thus, the original plan put forward by Sky was for Sky News to be moved to Disney ahead of an agreed super-deal in which Disney would later take over most of Fox including its Sky interests.
This plan was subsequently changed with the eventually agreed settlement with the UK authorities requiring Fox to provide 15 years' worth of funding for Sky News, along with a guarantee of its editorial independence.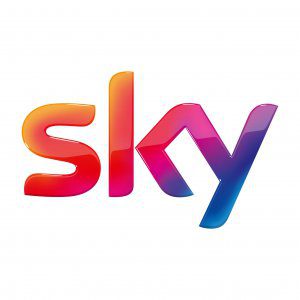 Update on 12 July 2018: Comcast, which owns Universal, has counterbid with an offer valuing Sky at US$34 billion as it upped its bid in UK pounds Sterling £14.75 per share, ahead of Fox's £14 per share.
Update on 23 July 2018: Comcast formally withdrew from trying to purchase other parts of Twenty First Century Fox, including its film studios division, to concentrate on its bid to gain Sky.
Comment by David Todd: Whoever wins the bidding deal for Sky the real loser will be their 23 million or so subscribers in the UK who will likely have to fork out more for their annual subscriptions. While others fight over it, Sky Television itself is increasing its domination of sports broadcasting in Western Europe. Having taken over the exclusive broadcasting rights of many of the key sports events in soccer, cricket (test matches), rugby, golf, boxing and Formula One motor racing – many of which used to be viewable for free on free-to-air terrestrial television channels – the subscription satellite and online broadcasting firm is about to become the sole broadcaster of horseracing at Ascot, including its famous "Royal Ascot" meeting which the Queen attends.
In other words punters who formerly saw Ascot horse racing for free on television will now have to take out an expensive Sky Sports subscription out to see it on television. In the eyes of this writer, this is yet another step in Sky's insidious domination and monetisation of sports broadcasting and should be stopped. A letter to Her Majesty the Queen might be in order.