In what will both please and disappoint the leadership of NASA, US Congress has voted to give NASA US$23.3 billion in funding for the fiscal Year 2021 as part of its "Omnibus spending bill".  The budget deal represents an increase of US$642 million over the previous year but was some US$2 billion less than what NASA asked for.  Worst affected was the funding for a human landing system (HLS) lunar lander – a device seen as essential if the 2024 landing date target had any chance of being met. The amount allocated was US$850 million – compared to the US$3.3 billion that NASA had requested for the development of the lander.  In other words, Congress is, in effect, pushing a human landing into later years.  A clue as to their thinking was that the new Exploration Upper Stage (EUS) has had its development funding passed, in effect making SLS heavy lift rocket a much more powerful and capable vehicle than the current Block 1 version but at the price of a delay in lunar operations. SLS may yet be used to launch the Europa Clipper mission but Congress leaves open the option of using a commercial heavy lift launch vehicle.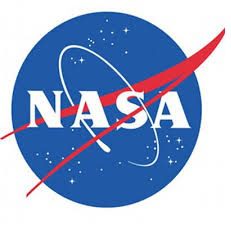 Plans to replace the International Space Station (ISS) with a new commercial space station were in effect cancelled when the programme got just US$17 million – chicken feed compared to what is required. Nevertheless, noting the change of Presidential Administration from Trump – who was very much against NASA's environmental missions – to Biden who is in favour given the oncoming likelihood of global warming, NASA has got most of its funding for Earth science missions back. That means that the once cancelled PACE and CLARREO Pathfinder Earth science missions are back in business.
While about US$500 million less than what it wanted, NASA does receive US$1.1 billion for new technology research including on-orbit servicing and refueling, as well as nuclear thermal propulsion.  NASA also receives US$156.4 million for planetary defense research and funding for new astronomy missions including Roman Space Telescope, and Stratospheric Observatory for Infrared Astronomy.
A more detailed report on the NASA budget is on Space News here
Comment by David Todd: The funding cut for a human lunar lander will be a blow to NASA and its Administrator Jim Bridenstine.  However, in truth, even if NASA did get the funding it needed for this effort, 2024 was never achievable for a NASA human lunar landing basically because its technology readiness state for its cryogenic propellant systems which it needs to effect a landing is not advanced enough.  NASA will however be aware that China is catching up fast and may yet beat its astronauts back to the Moon with its Taikonauts.
Worst of effect of all from this budget, will be on commercial human spaceflight once the International Space Station is retired. It only has a few years left and needs a replacement space station – commercial or otherwise – quickly or the commercial space transportation effort will soon have no place to go in LEO.  Meanwhile, many suspect that later versions of the SLS –  using the EUS upper stage will be pointless – as it will soon be usurped in terms of both payload capability and economics by the SpaceX Starship/Superbooster system. Nevertheless, there may yet be a role for SLS, and one that could also solve the problem of what to do after the ISS.  Just as the very successful Skylab space station in the 1970s was actually a converted upper stage of the Saturn V launch vehicle, so we can similarly envisage a "Son of Skylab" being developed from SLS hardware – finally giving it an excellent role. That is our suggestion. By the way, by our estimation you could launch about 50 "Sons of Skylab" space stations for the cost of a single International Space Station.