Among all the doom and gloom of the coronavirus pandemic there have been some amusing moments…even if they have been of the darker 'gallows' humour kind. But at least these made us laugh…albeit nervously.
Tips for home workers (and shirkers)
Working from home in partial or total lock down has its own pressures, divorce lawyers started to rub their hands in glee in the expectation of further business…and so did midwives as some couples found time to get together more. And while weddings and honeymoons were off, as airlines grounded their fleets and venues closed, remaining passengers thanked the heavens that their pilot was not already "working from home".
Those of us who work from home as standard started to give out wise advice to those new to the game: such as, attaching your room fan's to-and-fro movement to your computer mouse to keep it moving, thus stopping any computer auto-shutdown. That way your boss always thinks you are working. On that note, it is good to have tea/coffee breaks away from your computer – especially when your favourite TV quiz show is on!
When writing an email, try to keep your pet cat from walking on the keyboard (even if he was after the mouse) as the result can be embarrassing. Likewise, when making phone calls always keep the speaker phone off, as your family (or the cat) can still make derogatory remarks about your boss/firm/government.
Finally, and most importantly, make sure you tape over your computer's camera just in case you are in your pyjamas – or your birthday (or gimp?) suit. 🙂
And no watching "Leatherjoyboys 2" or visiting "Hairywomen.com" (according to taste) on company machinery or on company time. Not sure if these exist – but they probably do! 🙂
Only in Amsterdam…well nearly
Possibly the best headline related to the coronavirus crisis came from the Daily Telegraph's online column reporting on a Dutch government instruction to those working in Amsterdam's red-light district: "Dutch sex workers told to down tools".
As supermarkets ran out of pasta, those-in-the-know knew where to find some: the UK sex aid and clothes shop Anne Summers. The only problem was that the pasta pieces were in the shape of penises. Pasta penis bake anyone?
Keeping the little blighters amused
As schools and universities were shut down around the world, some tried to educate via on-line systems. But there were downsides. Apart from overwhelming demand making these applications prone to breakdown, students had to struggle with the fact that many teachers had difficulty with even switching the unfamiliar services on, let alone teaching via them.
At least the children have been spared from the worst effects of the virus. Parents thanked their god for that – and for those electronic coshes: computer games and children's TV on Netflix etc. Bored families also got out their old board games for entertainment. Likewise, it soon became obvious that the UK was not only desperately short of ventilators, it also needed more jigsaws. (Thanks to the Daily Telegraph's Matt cartoonist for that one).
Grounded
It was not just cruise lines and airlines that suffered cancellations, in the realm of space, launches were delayed and cancelled around the world. Meanwhile, NASA, with all its facilities shut down due to the crisis, finally had a believable excuse for the lateness of and overspend on its SLS heavy lift rocket and its Orion capsule. Having lost only hundreds of millions of dollars last year, Space Underwriters started to look like financial geniuses compared with the expected multi-billion dollar losses of underwriters in other insurance classes, such as travel insurance and event cancellation.
While televised sports such as soccer, golf and F1 motor-racing shut up shop, the International Olympic Committee and the Japanese government remained hesitant about postponing the Tokyo Olympic games. They finally did so under pressure from the teams.
There was one small mercy in the blizzard of cancellations: the Eurovision Song Contest  also succumbed. Having to cope with the coronavirus was one thing. But having to suffer that and the Eurovision Song Contest at the same time would have been more than many could bear.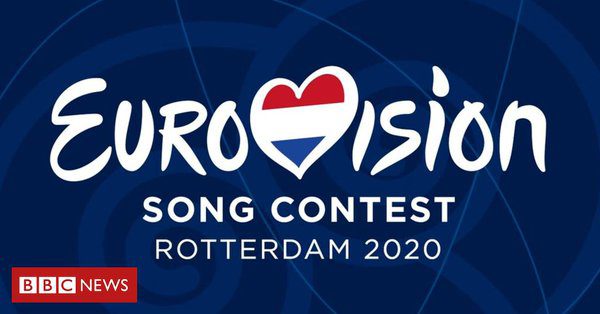 At least the singer James Blunt proved he was not deluded about himself when he posted on Twitter: "During lockdown, while many other artists are doing mini-concerts from their homes, I thought I'd do you all a favour and not."
Of the Queen and other VIPs
Of the more beloved world leaders, Her Majesty Queen Elizabeth II, 93, told the British nation to "come together"… metaphorically, that is, at a time of social distancing".  Thankfully, at least the walls of Windsor Castle have held off pandemics before…the Black Death in the 14th Century and the "Spanish Flu" outbreak in 1918-19. With her son Prince Charles infected by the virus, your correspondent offered, via Seradata's Twitter column, to do her shopping. No reply from Windsor Castle on that one but she will probably be OK.
Of course, your correspondent had his own dear mum to think about. In the UK it was Mothering Sunday at the end of March. While being careful to stay out of her way, he left his card and something he thought she would really like outside her door. Not flowers or chocolates. Toilet paper!
SpaceX and Tesla electric car billionaire, Elon Musk, originally played down the risk of Coronavirus, but made amends by turning his companies to producing much-needed ventilators. He also amused us by posting this image (below) as a comment on the ridiculousness of toilet paper hoarding and the profiteering of certain shops – even if the scary situation is proving to be an excellent laxative for some. Perhaps Elon was after a diamond engagement ring for his next bride-to-be.
Crashing stocks and ones that will never zoom
Of course, while many companies saw sharp falls in their share prices, there were some business winners. One was Zoom (full name Zoom Video Communications), which offers online meeting services. Demand for those went up dramatically as workers were forced to stay at home.  The problem was that some investors got a bit confused and piled into the unrelated Chinese phone-app company Zoom Technologies instead. The US Securities and Exchange Commission had to step in.
While the spiraling downturn affected most people's pension pots and livelihoods, many took heart that even billionaire Musk was suffering: he lost a US$350 million bonus after Tesla's stock fell, Rich or poor, we are all in this together.
Other amusements
While the world's universities, aerospace engineers and even Formula One motor racing teams are working to produce new ventilators and other breathing devices as fast as they can, a word of sympathy for the Australian astrophycist, Dr Daniel Reardon, who was trying to solve the Coronavirus problem from the other end.  He was trying to devise a magnetic wristband device which would warn a person that they were about to touch their face – an act advised against by medical authorities given its increased infection risk.
While Dr Reardon's originally thinking was to use a necklace, his later idea was to use powerful neodymium magnets as magnetic nose clips so that if his wristband got close an electronic alarm would go off.  And the net result of his research?  He had to be rushed into hospital in Melbourne with four of the magnets stuck together up his nose – three in one nostril, one in the other. Thankfully, all have now been successfully removed. The full amusing story is reported by The Guardian here.
While British police have been accused of being, at times, a little too hard line in their enforcement of the movement lock down, there have been some amusing discoveries by them on the way. A driver was stopped by North West Motorway Police on the M6 Motorway while carrying some recently purchased windows in his car on the grounds that this was an "unnecessary journey".  The police officers then found his wife in the car's boot (trunk) as she, apparently, could not fit inside the car's main cabin with the windows inside.
This, of course, could start a whole new trend in spousal transport!  But best not let your correspondent's wife, who comes from Greenock near Glasgow in Scotland, see this, or she just might come at him with a broken bottle!
And that would be on a good night! 🙂