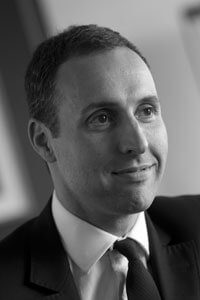 Denis Bensoussan
Head of Space, Beazley Insurance
Denis Bensoussan joined Beazley in March 2014 from Hiscox, where, as senior underwriter for space risks, he managed the global satellite risks account.
Prior to joining Hiscox, a Lloyd's of London Syndicate in 2006, Denis worked for Marsh Aerospace department. He also worked at aerospace positions at the European Space Agency, the United Nations and the European Commission. With more than 20 years experience in the aerospace sector, Denis possesses deep knowledge of the risks the satellite industry confront.
Denis holds a post-graduate degree in Air & Space Law from McGill University (Montreal) and has also obtained space systems engineering training from Southampton University, Supaero Paris and Hult University.
Denis has contributed as risks management adviser to various Consortiums led by Airbus Defense and Space. He was also the Chairman of the last World Space Risk/Seradata Forum (WSRF) in June 2017 in London, is a member of the Insurance Institute of London Aviation Committee and regularly gives speeches on Space risks management and insurance affairs.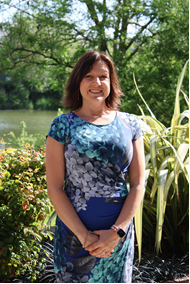 Sophie Bywater
Project & Services Director, Surrey Satellite Technology (SSTL)
Sophie studied at Birmingham University where I achieved first degrees in Engineering and in Business Management prior to joining Airbus in 2004. Sophie spent ten years working for Airbus Defence & Space moving between several UK sites, gaining a holistic view of the company as well as becoming a chartered engineer, six sigma black belt and chartered project manager.
Sophie joined SSTL in 2014 as a senior project manager and was immediately asked to become a subcontract manager on Galileo – she has always been happy to get stuck in and working to navigate the TAS impasse was great experience. After that, one thing led to another and before long she was managing Galileo whole programme. Time does fly and she has now been at SSTL nearly ten years – currently working as Director of Projects and Services and hugely enjoying getting to know all aspects of the wider company and trying to help wherever possible.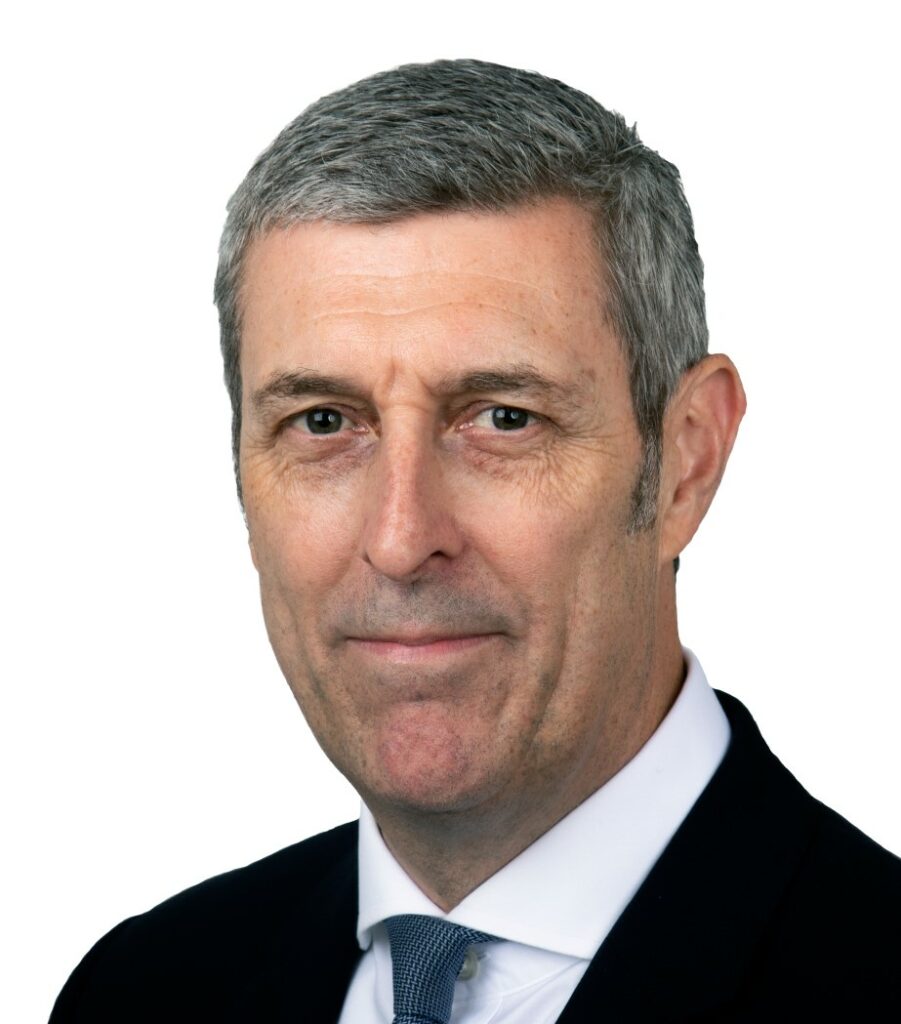 Peter Elson
Chief Executive Officer, Arthur J Gallagher
Peter Elson is the Chief Executive of the Gallagher Aerospace arm of the insurance broker Arthur J. Gallagher since 2019. He previously held the post of Chief Executive of JLT Aerospace. There Peter helped create one of the industry's leading aerospace insurance brokers including a well-established space risks team and led its transition to Gallagher Aerospace after a planned merger with Marsh was prevented by competition issues.
Peter began his career at Leslie & Godwin in 1985. After an intervening year at Crawley Warren, Peter returned to his former employer in 1994 – by then part of the Aon Group – where he performed roles including Chief Operating Officer and Senior Managing Director. During the course of his career Peter has worked with most of the world's leading spacecraft operators, space agencies and rocket launch service providers, as well as with airlines and aerospace manufacturers.
Peter holds a degree in Economics and Politics from the University of York. Peter's educational and advisory roles include chairing an advisory board for his university alma mater's business school and serving on one monitoring a UK prison. Peter Elson is also a visiting lecturer at the International Space University and at the Katholieke Universiteit Leuven. Peter Elson is a Fellow of the Royal Society of Arts and has charitable involvements fighting for the end of human trafficking and slavery.
Devin Fairbanks
Senior Vice President, Starr Aviation Pty Ltd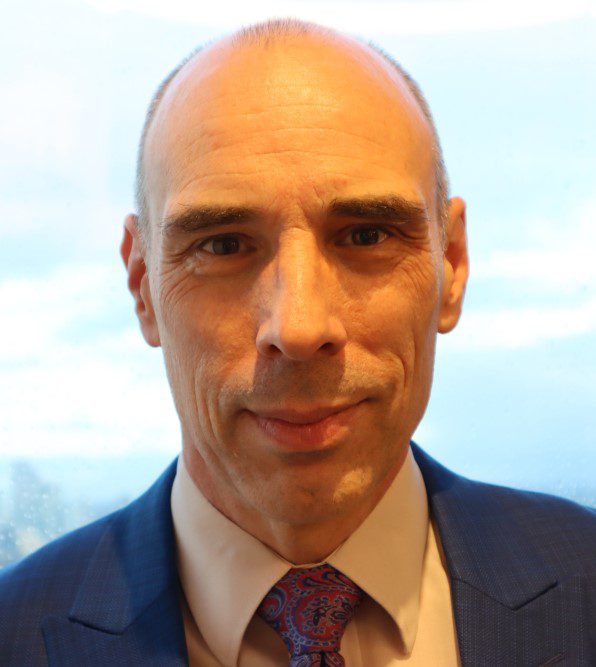 Neil Fleming
Specialist Risk Analyst, Ascot Underwriting Ltd
Neil's current role is as the Space Risk Analyst at Ascot, a large underwriter in Lloyds. His background covers a diverse range of roles, including flying in the RAF, an imagery and intelligence analyst as well as quantitative model creation. He has worked with Space insurance since 2005 but has also produced models to evaluate the risks for UK property (both primary & reinsurance), mining, power generation (wind, fossil fuel and solar) and General Aviation. He holds engineering master's degrees from both Churchill College, Cambridge and Clemson University and an MBA from Said Business School, Oxford.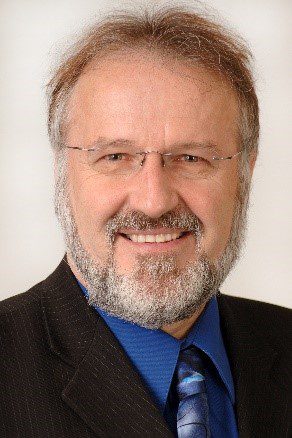 Jean-Luc Froeliger
Sr. Vice President, Intelsat Space Systems
Jean-Luc Froeliger oversees the procurement, launch, engineering and operation of the Intelsat Space Segment, comprising of more than 50 geostationary satellites. He is also responsible for Engineering and Operation of the 3rd party satellites that Intelsat operates.
He has been with Intelsat for over 30 years, serving in a variety of technical and leadership roles related to the Intelsat Space Segment.
Jean-Luc holds a Master in Aeronautics and Astronautics from MIT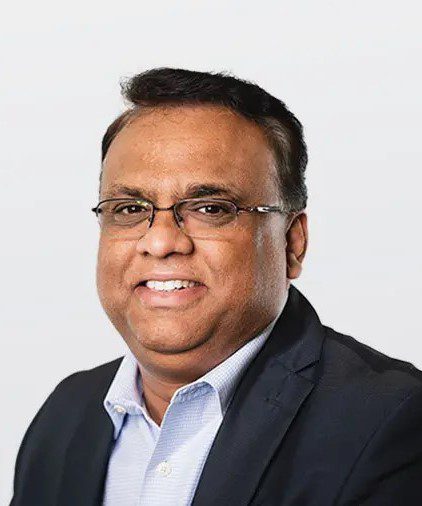 Vikas Grover
Chief Technology Officer, Avanti
Vikas Grover is the Chief Technology Officer at Avanti Communications (Avanti) and is a member of the Executive Team. Vikas joined Avanti in March 2021 and leads all Operational and Network functions, which accounts for over half the business.
Vikas was recently the founding Chief Information Officer at OneWeb, where he led Global Networks, IT Platforms and Security. Before OneWeb, he was the CIO and EVP Technology Planning at Vodafone India. Vikas brings a rich cross-industry experience from his stint at KPMG (Atos).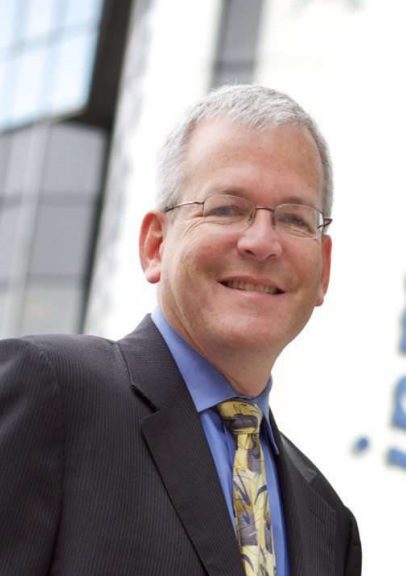 Peter Hadinger
Chief Technology Officer, Inmarsat
Peter Hadinger joined Inmarsat in 2011 to develop government-focused capabilities
for the innovative Global Xpress program. He was subsequently appointed President
Of Inmarsat's US Government business unit and in 2017 became corporate Chief
Technology Officer. In this role his team is responsible for developing the future of
Inmarsat's global network of satellites, ground systems, networks, and terminals. As
a member of the company's Executive Committee, he also plays a key role in company
strategy and investment.
Prior to Inmarsat, M r, Hadinger spent 30 years as a leader in technology development,
engineering and government spacecraft programs at TRW and Northrop Grumman
and holds several patents in advanced satellite communications. In addition, he has
taken leadership roles for the satellite industry in crafting the global Telecom Services
Agreement at the WTO, as Vice-Chair of the FCC's WRC Advisory Committee and Vice-
Chair of the Satellite Task Force for the President's National Security Telecom Advisory
Committee.
Mr. Hadinger is a past chairman of the Satellite Industry Association and served as a
Brookings Congressional Fellow in the LIS Senate. He received a BSEEE from California
State Polytechnic University, an MBA from George Mason University and serves on the
space engineering advisory board at Virginia Tech, as well as on the Ofcom Spectrum
Advisory Board in the UK.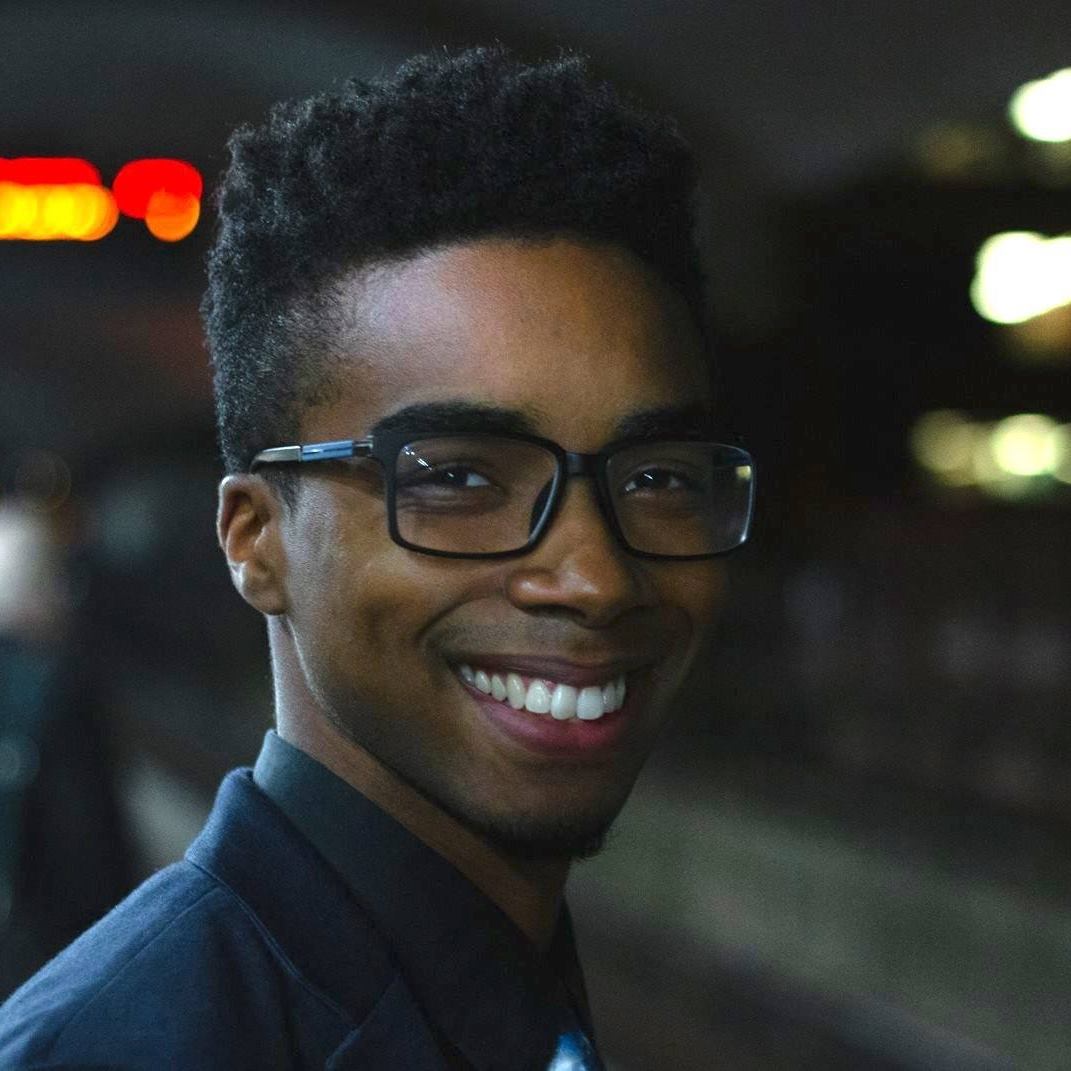 Caleb Henry
Director of Research, Quilty Analytics
Caleb Henry is the Director of Research at Quilty Analytics, a boutique research firm focused on the satellite and space industry. He previously worked as a journalist for SpaceNews and Via Satellite, where he wrote about the commercial space sector for global audiences.
Caleb plays a lead role in guiding research projects, including speaking with industry executives, maintaining databases and writing reports. He is a frequent panel moderator at industry conferences, podcast guest, industry commentator and source for multiple media outlets including Bloomberg, Reuters, Quartz, and the New York Times.
Arlen Kassighian
Director of Satellites Engineering and Operations, Eutelsat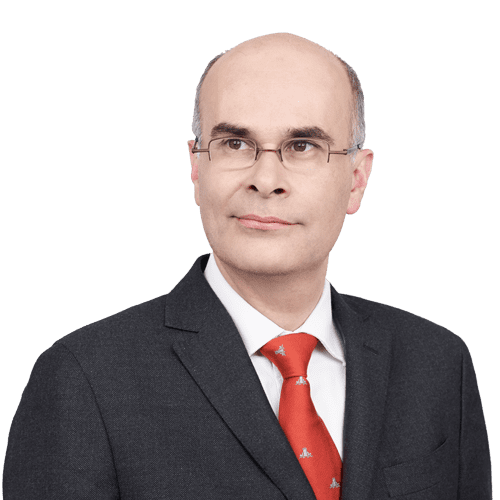 Pascal Lecointe
Head of Space and Paris Branch, Hiscox
Pascal Lecointe is Line Underwriter for Hiscox and manages Hiscox Space Insurance department, based in Paris, since 2010. Pascal joined Hiscox London in 2001 as space risks analyst. In 2005 he moved to Paris to underwrite space and contract frustration – export credit guarantee risks. Prior to this, he had spent 6 years as satellite power and electrical systems architect in the space engineering division of Aéropsatiale (now Thales Alenia Space). He was involved in geostationary telecom satellites projects and subsequently on 2 satellite constellation projects. Pascal holds a MSc in engineering from Ecole Centrale Marseille (1992) and a MSc in electrical engineering from Ecole Supérieure d'Electricité (1994). He also received a post graduate degree in insurance from the Centre des Hautes Etudes d'Assurance (Paris) in 2008.Pascal is currently Chairman of the International Union of Aerospace Insurers Space Risks Study Group and is a member of Lloyd's Market Association and FFSA Space committees.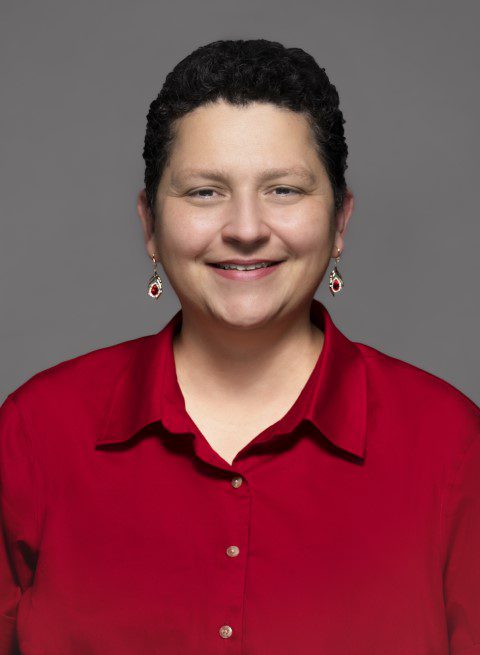 Belinda Marchand
Chief Scientist, Slingshot Aerospace
Dr Belinda Marchand is the Chief Scientist at Slingshot Aerospace. In this role she leads a team of researchers involved in space domain awareness, space sustainability, astrodynamics, signals modelling, and the applications of machine learning and artificial intelligence to the space domain. Dr Marchard holds a concurrent appointment as an Adjunct Associate Professor at Purdue University in West Lafayette, Indiana, and is the founder of Progalaxia, LLC.
Dr Marchand has previously served in several academic and senior engineering roles including being Assistant Professor at The University of Texas at Austin. She was also a senior member of the technical staff at Decisive Analytics Corporation (DAC), The Aerospace Corporation, and The Applied Physics Laboratory. Her early career began at The Boeing Company, formerly McDonnell Douglas Aerospace.
Dr Marchand is a well-known expert within the astrodynamics community and has led multiple projects in areas including spacecraft mission design, autonomous path planning and guidance, space situational awareness and flight software development. Her past research efforts have been sponsored by NASA Johnson Space Center, the Missile Defense Agency, and the Air Force Office of Scientific Research, and she has supported missions and programmes including: NASA's Orion, Genesis, the Robotic Lunar Exploration Program (RLEP), the Micro-Arcsecond X-Ray Interferometry Mission (MAXIM), Stellar Imager (SI), and Constellation X (Con-X).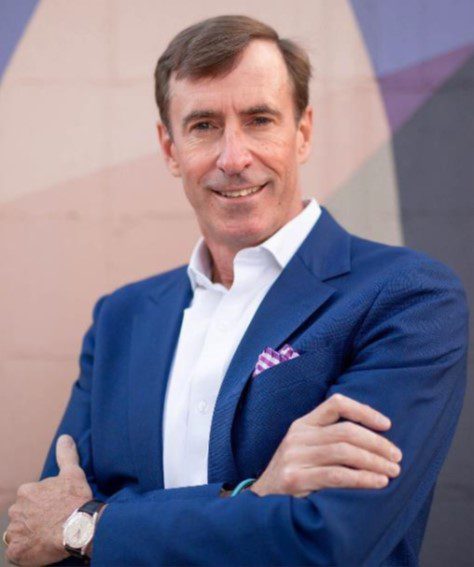 Clay Mowry
Chief Revenue Officer, Voyager Space
Clay Mowry has worked for over 30 years in the commercial launch and satellite sectors. He is currently Chief Revenue Officer at the space innovations company, Voyager Space, which is currently developing a commercial space station called Starlab.
Clay Mowry previously served as Vice President for Global Sales at Blue Origin which is building the reusable New Glenn orbital rocket and is operating the New Shepard suborbital launch vehicle. Prior to this, he worked for 15 years as the President and Chairman of Arianespace, Inc., the US subsidiary of Arianespace.
Before joining Arianespace, Mr. Mowry was the founding Executive Director of the Satellite Industry Association, and was a space industry analyst and negotiator with the U.S. Department of Commerce's International Trade Administration.
Clay Mowry is a former President of the International Astronautical Federation (IAF), and is involved in several non-profit organisations dedicated to the space education and the career development of young professionals.
Clay Mowry holds a Master of Business of Administration (MBA) from Georgetown University in Washington, D.C., and a Bachelor of Arts in politics and government from Ohio Wesleyan University in Delaware, Ohio.
Yamin Mustafa
Managing Director, Marsh
Yamin Mustafa was appointed Managing Director of MSP leading the London Space team in 2001. He is an Associate of the Chartered Insurance Institute (ACII) and a Fellow of the Chartered Insurance Institute (FCII) with 40 years of experience in the industry.
He has served as an Account Executive for a wide variety of Global customers from single satellite start-ups to global fleet satellite operators. He has deep historical relationships with insurers across all space classes; AIT, Prelaunch, Launch and TPL. He also has a complete spectrum of experience involving technical, international placements, contract analysis and insurance policy wordings.
Among notable achievements are introducing Vertical Marketing to the satellite insurance industry; creating and implementing innovative coverage design(s) for both GEO's and LEO's including constellations and imaging satellites; and placing the first ever Launch and multi-year insurance policy written by the space insurance market. Additionally, he was successful in collecting from insurers a geo comms launch claim (within 28 days of the loss) in excess of USD300M before the formal anomaly report issued by the Launch Failure Oversight Board. Overall, he has represented the interests of a wide range of stakeholders in the space sector and has developed a reputation as an innovator and deal facilitator.
Morten Pahle
Managing Director, Aesir space
Born in Norway, Morten spent the formative years of his life in Rotterdam and subsequently studied in the UK. This ultimately gave him a B.Eng. with Honours in Aeronautical Engineering and an M.Sc. in Statistics and Reliability from the City University in London.
He started his career in the space industry more than 25 years ago as a Reliability and Safety Engineer on a series of meteorological satellites – all of which are still in orbit.
His final role in industry was Group Risk and Insurance Manager at Astrium Satellites (now Airbus).
As an insurer, he has held various underwriting roles covering Space, Aviation and Property. In 2012 he founded ViVet, which became one of the leading London Space insurers.
In the end of 2018 he joined Volante Global, establishing Aesir space with the aim of developing a new set of insurance products for the nascent New Space community.
In his spare time he flies light aircraft (sometimes upside down), enjoys cryptic crosswords and looks after bees. He is passionate about aerospace technology and enjoys what he does.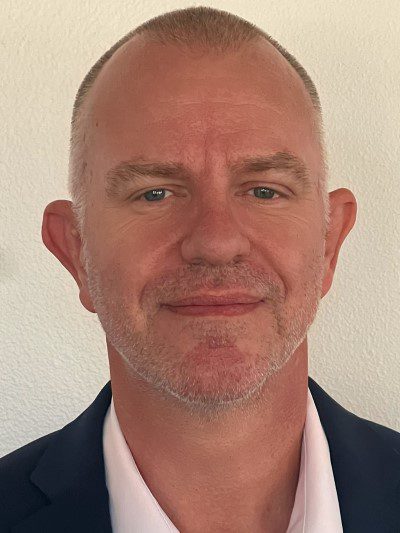 Richard Parker
Head of Space, Canopius
Richard has 36+ years of experience in the space industry and is currently Head of Space at Canopius. As one of the market-leading insurance companies, Canopius specialise in worldwide insurance and specialist underwriting services.
Prior to joining Canopius, Richard ran Assure Space, an insurance underwriting agency he founded in 2011. Assure Space was the largest US space insurer and was acquired by Amtrust in 2016.
Richard previously served as the Senior Underwriter for AXA Space, where he was responsible for the technical aspects of all space underwriting activities, rate analysis and calculation as well as policy negotiation, claim evaluation, and portfolio management.
Richard spent over 18 years with satellite manufacturer EADS Astrium (now Airbus) and satellite operator Intelsat.  His responsibilities ranged from payload integration to contract management for spacecraft and launch vehicles.  He has broad experience in the design, manufacture and test of satellites, and has extensive knowledge of the business and financial aspects of commercial telecommunications satellites.
Richard has a Bachelor's Degree in Electrical Engineering and a Master's Degree in Engineering, both from the University of Hertfordshire, UK.  He also has an MBA from Johns Hopkins University, Maryland, USA. Richard has lived in the US for over 20 years and is currently based in California.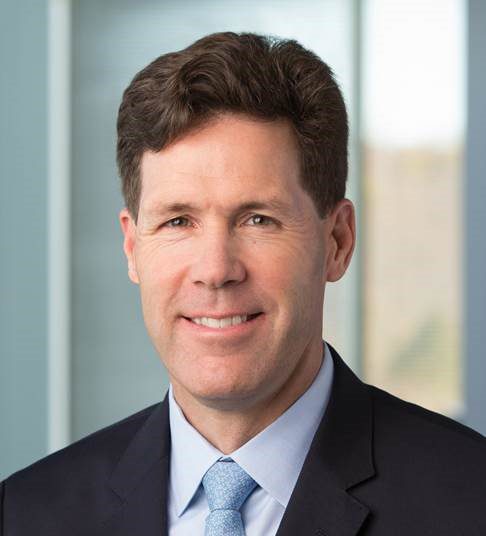 Mark Quinn
Chief Executive Officer, WTW
 Mark Quinn is CEO of WTW Global Inspace, responsible for all aspects of the Inspace business worldwide, while maintaining personal responsibility for the North American book of business.
During Mark's 27-year career at Inspace (and 33 years in the space insurance sector), Mark has been a major figure in shaping and maintaining the successful Inspace business and advises companies active in all aspects of the space industry. He has extensive experience in bringing new technology and coverage criteria to the market and has settled numerous, difficult claims. He uses his broad industry knowledge to advise companies in defining commercial opportunities, identifying project participants and partners and implementing commercially practical solutions in an industry marked by continuous change.
Mark began his space insurance career in 1990 at a leading space insurer and transferred to the brokerage side of the business in 1994, before joining Inspace in 1996.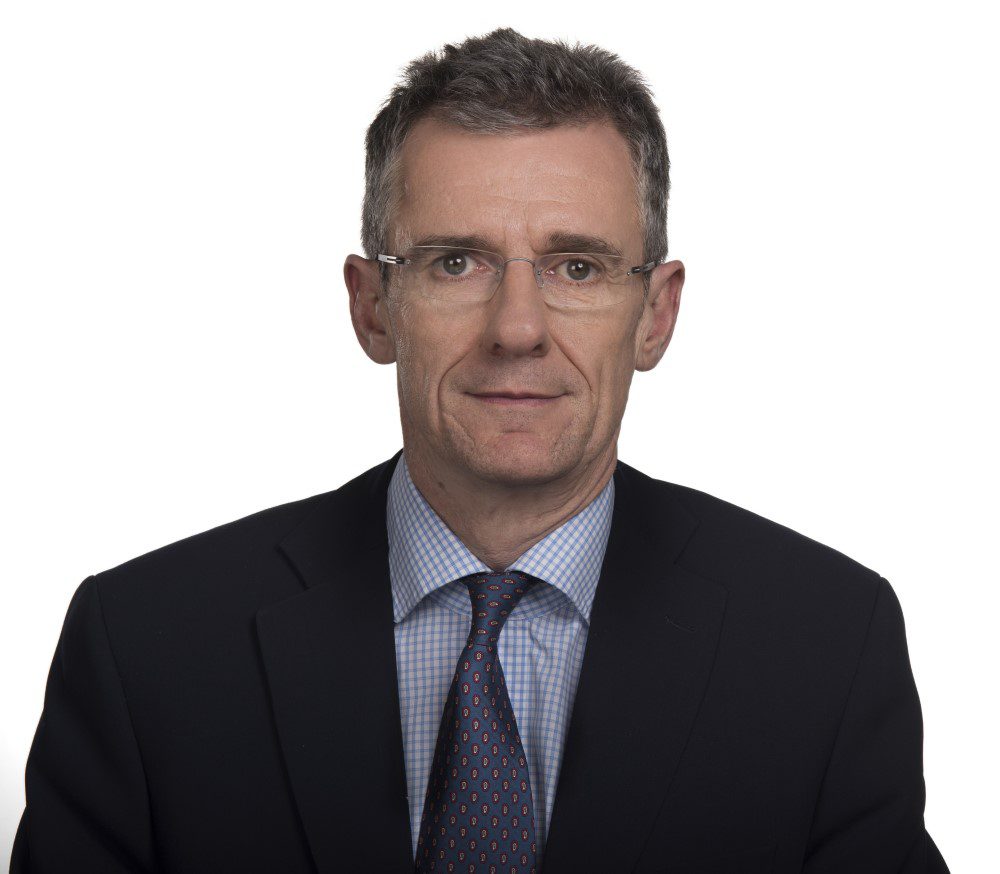 Simon Reid
Managing Director, D-Orbit (UK)
Simon Reid is Managing Director of the UK branch of D-Orbit, where he is responsible for leading D-Orbit's business and technology development in the UK.
Simon is a business and technical manager with a solid information technology background and 30 years of experience in the space industry, developing system architecture and operational software systems for clients such as European Space Agency, Eumetsat, Eutelsat, Galileo & the UK Space Agency.
Simon joined D-Orbit in mid-2019 because, in his words, "D-Orbit is a truly interdisciplinary space company with capabilities that cover the whole lifetime of a space mission." His goal is to contribute to the growth of the UK space industry by identifying and pursuing its untapped potential.
William Richard
Director of Commercial Strategy & Product Development, E-Space
William Ricard is Director of Commercial Strategy & Product Development at E-Space. In this role, he is responsible for overseeing the overall product development and commercialization strategy of E-Space.
Before joining E-Space, William worked for more than 10 years at Booz & Company and PricewaterhouseCoopers in strategic advisory roles, specializing in the space industry, with a strong focus on downstream satellite services. He has worked extensively on the formulation of commercial strategies for space players, commercial due diligence and the development and introduction of new, innovative intelligence products leveraging satellite assets for non-traditional end-users.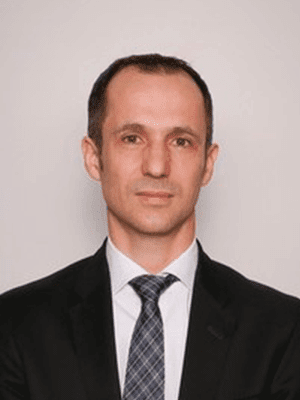 Stéphane Rives
Global Head of Space, SCOR Global P&C
Stéphane is Global Head of Space at SCOR Specialty Insurance, the large Corporate Risk insurance arm of SCOR.
Stéphane started his career in space high level systems engineering with special emphasis in satellites operations. He built up his professional experience in several companies and organizations across Europe: the European Space Agency (ESOC/Germany, ESAC/Spain), Airbus DS (France) and Hispasat (Spain).
In 2006, Stéphane joined SCOR (Paris/France), one of the leading companies of the space insurance market. Stéphane received an aerospace MS degree from ISAE/Toulouse/France in 1994 and the Management Acceleration Program certificate from INSEAD Fontainebleau/France in 2012. Since 2018, Stéphane has been a member of the Space Risk Study Group of the International Union of Aerospace Insurers (IUAI).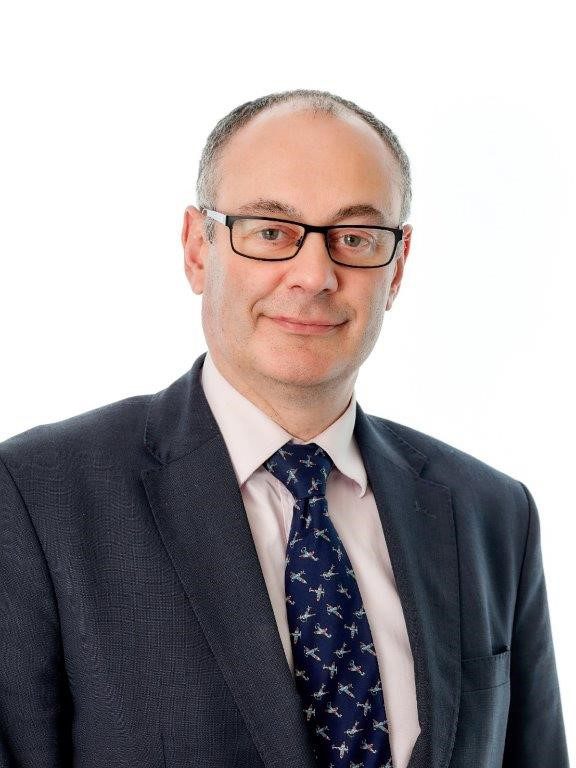 Russell Sawyer
Senior Partner, Piiq
Russell is a Senior Partner in the Piiq Space and Aviation team. He is responsible for nurturing Piiq's relationships with Space both established and new clients.
Before joining Piiq, Russell was an Executive Director at Willis Towers Watson ("WTW") for 29 years. Russell's role there was to manage WTW's relationships with both satellite manufacture and satellite operation clients in the UK and in Asia.
Russell began his insurance career developing and negotiating policy wordings and coverage issues and continued to put this skill to good use for the benefit of WTW's worldwide clients.
Russell joined Piiq in March 2021.
Luigi Scatteia
Partner – Space Practice Leader, PricewaterhouseCoopers Advisory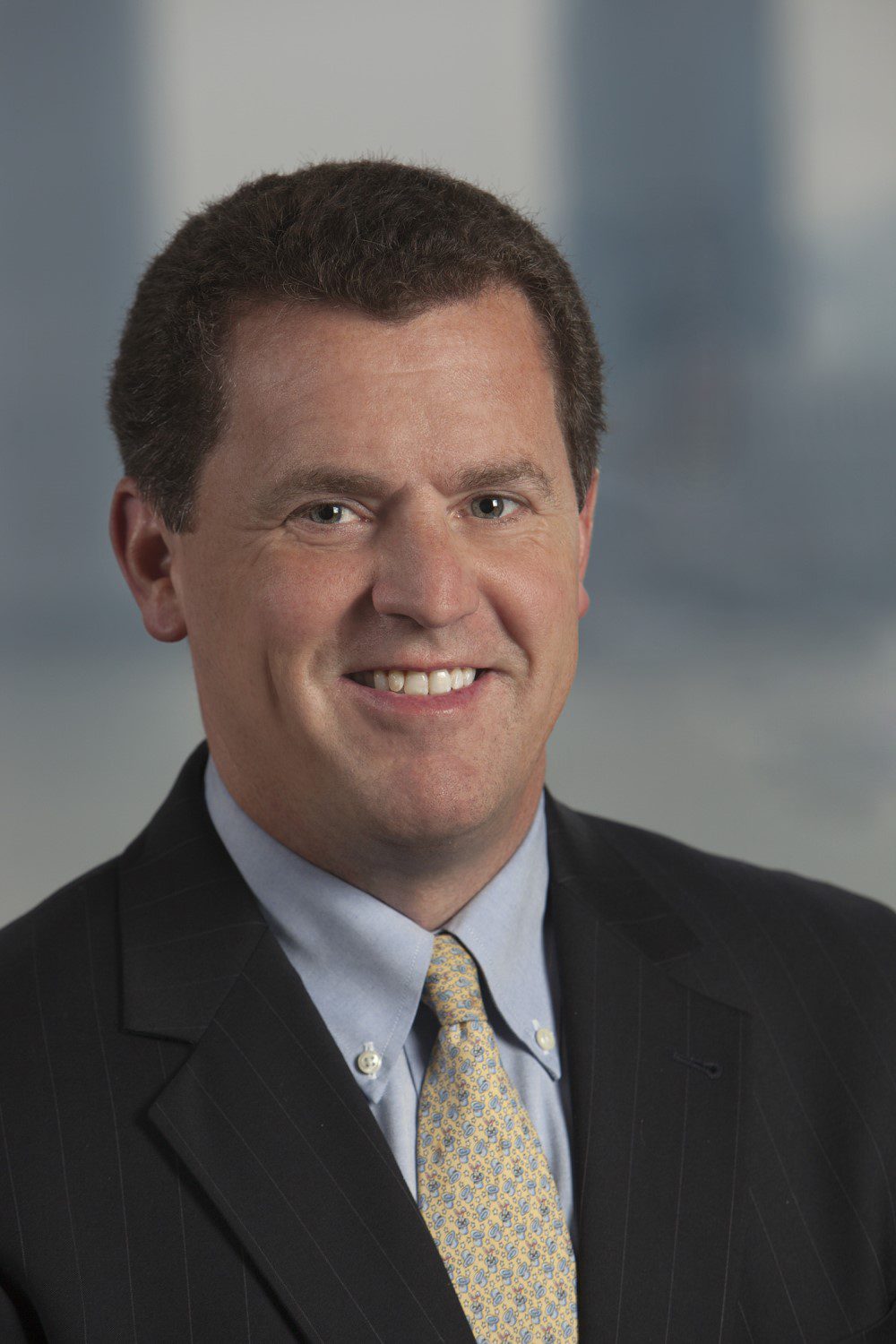 Rob Schenone
Head of Space North America, AXA XL
Rob is the Head of US Space for AXA XL and has been a space underwriter with AXA XL since 2011. Prior to joining AXA XL, Rob was Head of US for Sciemus LLC and prior to that was a Managing Director at Marsh USA and ran their US space practice. Rob also has experience at ACE Bermuda and has served in other roles at Marsh USA, including COO of Marsh USA Aerospace.
Rob has a total of 32 years' experience in space insurance and is recognized as a policy wording expert. Rob also serves on the IUAI Board of Directors.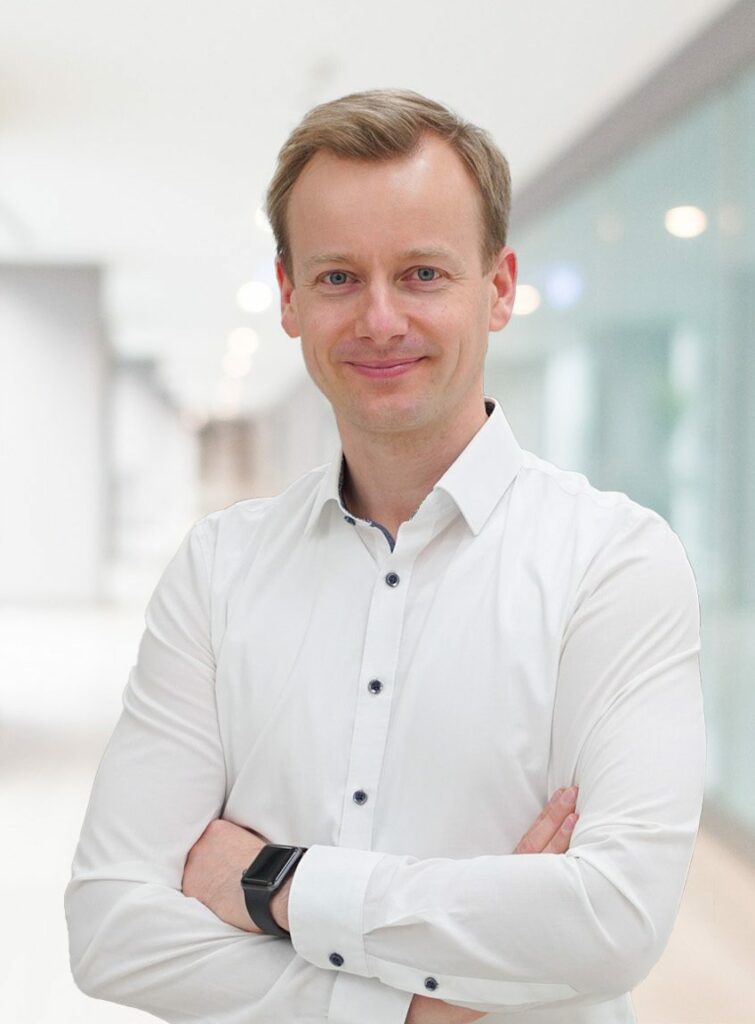 Jörn Spurmann
Chief Commercial Officer, Rocket Factory Augsburg AG
Jörn Spurmann is the Chief Commercial Officer of Rocket Factory Augsburg AG and managing director of RFA Azores and RFA Portugal. As Rocket Factory's co-founder he operationalized the company mid of 2018.
Mr. Spurmann has a proven track record as head of sales, program and business unit manager in the space domain. Throughout his senior leadership roles, he has gained excellent knowledge of the institutional and commercial space business.
Charles Thornton
Director of Aerospace Risk Management, Northrop Grumman
Charles Thornton is Director of Aerospace Risk Management for Northrop Grumman's aeronautic and space operations ensuring that Northrop Grumman's aerospace risk profile is minimized by negotiating best-in-class insurance protections.  Thornton's specific insurance program responsibilities include aviation, space, cargo, environmental and cyber insurance and management of all related claims.
Prior to his present role, Thornton was director of risk management and real estate with Orbital ATK.  Before that, he served as director of risk management at US Airways and has worked as an insurance broker at Willis and as an underwriter at United States Aircraft Insurance Group.  Thornton's career includes flying experience as a flight instructor and contract pilot for UPS.
Thornton graduated with a Bachelor's degree in Professional Aviation from Louisiana Tech University and he holds a Master's degree in Business Administration (MBA) from George Mason University. As a community volunteer, Thornton directs regional scout camps to promote the skill and leadership development for multiple scout troops.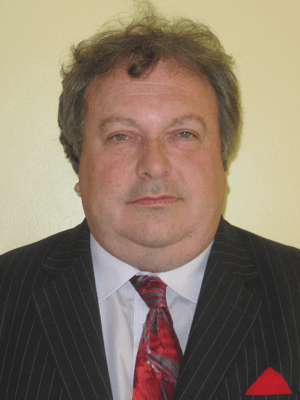 David Todd
Head of Space Content, Seradata
David is Head of Space Content for Seradata, with overall responsibility for the SpaceTrak launch and satellite database. He is also Editor of Seradata's news service, Seradata Space Intelligence.
David has been a space analyst and consultant working on the SpaceTrak database since 1997 when he acted as the editor for the launch of the original version, then produced by Airclaims. Since then, David has worked in similar roles for Ascend, Flightglobal and Seradata. Most recently David has been instrumental in the development and marketing of latest version of the database, SpaceTrak3.
David holds three engineering degrees including a Master of Science degree in Astronautics and Space Engineering from Cranfield University. David also holds a science teaching qualification. During his Engineering degree studies, David won the British Airways prize for Air Transport Engineering and a Guinness Peat Aviation Fellowship. David is a life member of the American Institute of Aeronautics and Astronautics and a Fellow of the British Interplanetary Society.
David Wade
Space Underwriter, Atrium Space Insurance Consortium (ASIC)
David Wade is the Space Underwriter for the Atrium Space Insurance Consortium (ASIC), a Consortium of ten Lloyd's syndicates with a capacity of US$ 40.5m.
David joined Atrium Underwriters Ltd in 2007 to establish ASIC. Prior to ASIC, David had been at the Marham Space Consortium (latterly the Brit Space Consortium) which he had joined as a Satellite Analyst in 2000, working his way up to Consortium Underwriter by the time he left. Before entering the space insurance market, David spent two years working for Satellites International Limited and six years teaching Satellite Systems Engineering at Kingston University.
David holds a degree in Aerospace Engineering from Kingston University, a Master of Science degree in Astronautics and Space Engineering from Cranfield University and is a graduate of the International Space University's Summer Session Programme. He is a member of the International Union of Aerospace Insurer's Space Risks Study Group and the Lloyd's Market Association's Satellite Risks Committee. He also writes the Space chapter of the Charter Insurance Institute's Aviation and Space Insurance course book.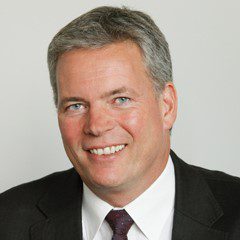 Benjamin Weber
Head Aviation & Space, Partner Reinsurance Europe SE
Aviation (Re-)Insurance practitioner since 1986. Started as Treaty Underwriter with Winterthur Re in Switzerland. Benjamin joined PartnerRe in 1998 when Winterthur Re was sold to PartnerRe.
He is the longest serving head of a Business Unit at PartnerRe. In addition, he served the International Union of Aerospace Insurers (IUAI) in various functions and became its president in 2011 and 2012.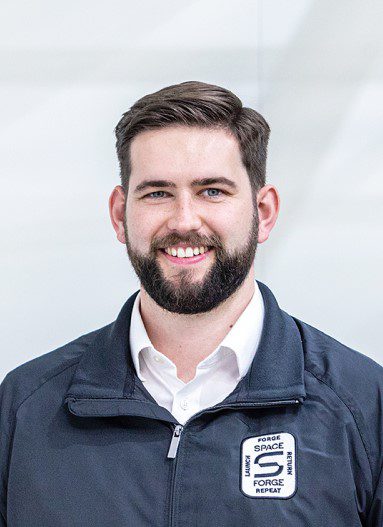 Joshua Western
CEO & Co-Founder, Space Forge
From kick-starting their mission to change the face of the space industry – making space work for humanity – Josh, alongside Co-Founder Andrew Bacon, have taken the industry leading startup from a garage in Bristol to raising the largest ever seed round in Europe by a Space Tech company.
Space Forge is developing the world's first fully reusable platform, unlocking the benefits of space for manufacturing and experimentation at scale.
By producing next generation materials off-planet and returning to Earth, a step change in humanity's progress is possible – with the power to progress a clean industrial revolution.
Prior to co-founding Space Forge, Josh gained a vast knowledge of the UK Space Industry: working for Thales Alenia Space as well as a secondment to the UK Space Agency, focused on Critical National Infrastructure right though to technology harmonisation with European Space Agency member states.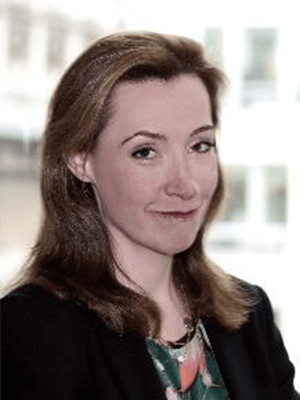 Joanne Wheeler
Managing Partner, Alden
Joanne is one of the leading experts in the field of satellite regulation and commercial contracts, having worked at both Ofcom, the European Space Agency and for over 20 years in private legal practice in this area. She was awarded an MBE for services to the UK space industry in 2017. She is ranked in Tier 1 in legal directories for her satellite and communications regulatory and commercial contracts expertise.
Joanne won the Financial Times European Legal Innovator of the Year award in 2014 for her work with the UK space industry and government. She is a founder and Co-Chair of the Satellite Finance Network (www.satellitefinancenetwork.org) and writes two regulatory columns for international satellite industry journals: Via Satellite; and Satellite Finance. She is also a Fellow of the Royal Astronomical Society and the Royal Aeronautical Society.