Shenzhou 16 with crew, Commander Jing Haipeng, Gui Haichao and Zhu Yangzhu aboard, successfully undocked from the Tianhe nadir port of the Chinese Space Station at 1237 GMT on 30 October. The spacecraft completed a final fly-around the Chinese Space Station that had been their home for five months, taking images of the CSS as they did so, before commencing their journey back to Earth.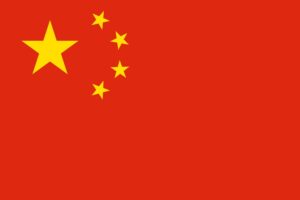 They are expected to land at the Dongfeng Landing Site, in the Gobi Desert at 0011 GMT on 31 October. This was the fourth mission for Commander Haipeng and Haichao and Yangzhu's first mission.
The crew of Shenzou 16 handed control of the CSS to the crew of Shenzhou 17, who arrived at the space station on 26 October. Shenzhou 17 is expected to remain at the space station for six months.
Updated on 31 October: After separating from the Orbital module, the Decent module made a re-entry burn and SHENZHOU 16 with its crew touched down safely at the Dongfeng landing under its parachute at 0011 GMT on 31 October 2023.