In what could be billed as the biggest news for the space insurance market since Swiss Re left in 2019, US insurance giant AIG (American International Group) has decided to leave the space insurance class. The firm currently provides about US$40 million of underwriting capacity (the total it can insure on an individual launch or satellite risk) to the market. The total is usually a notional amount and AIG may cover somewhat less than this maximum, although on some risks it has been fully used. The firm has now put all of its direct space insurance book into "run off" and has stopped accepting risks. However, it is reported to be still writing space reinsurance.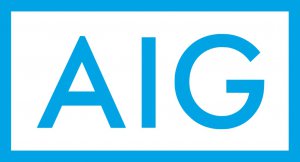 Space insurance insiders noted that the timing of the move was surprising, given that rising premium rates promise a return to profitability after the market posted a sequence of annual net losses. The space insurance department is part of the AIG aerospace insurance arm, with a small team of experts operating mainly from London. AIG's space insurance team has generally outperformed the market and been profitable during some difficult years.
Comment by David Todd: Other underwriters may benefit from this move. A significant loss of underwriting capacity – as is the case here – generally forces premium rates upwards.