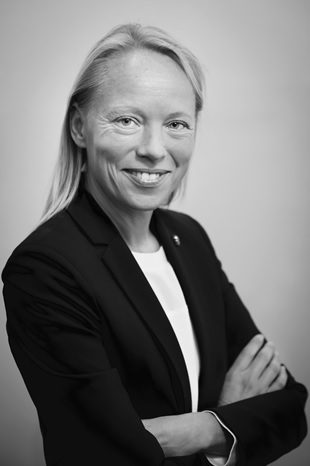 Ane Aanesland
CEO & Co-founder of ThrustMe
Ane Aanesland is a Norwegian deep-tech entrepreneur with deep roots in scientific research. She is the president and Chief Executing Officer of ThrustMe, a French in-orbit space mobility company she founded in 2017, where she is responsible for the strategic vision, commercial operations, and company growth. In 2020, ThrustMe became the first company to successfully demonstrate an iodine-propelled electric propulsion system in space and now deliver products to clients worldwide.
Ane Aanesland is a recognized expert in plasma physics with an H-index of 20 and was leading a research team at the Ecole Polytechnique in France and conducted research at the Australian National University in the past. Ane obtained her PhD in physics from the Arctic University of Norway (the northernmost university in the world) in 2004 and received the Innovation medal of the Centre Nationale De La Recherche Scientifique (CNRS) in 2019.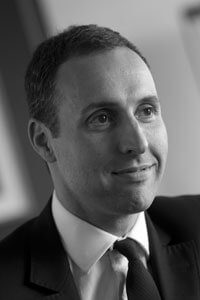 Denis Bensoussan
Head of Space – Beazley – Lloyd's Syndicate
Denis Bensoussan joined Beazley in March 2014 from Hiscox, where, as senior underwriter for space risks, he managed the global satellite risks account.
Prior to joining Hiscox, a Lloyd's of London Syndicate in 2006, Denis worked for Marsh Aerospace department. He also worked at aerospace positions at the European Space Agency, the United Nations and the European Commission. With more than 20 years experience in the aerospace sector, Denis possesses deep knowledge of the risks the satellite industry confront.
Denis holds a post-graduate degree in Air & Space Law from McGill University (Montreal) and has also obtained space systems engineering training from Southampton University, Supaero Paris and Hult University.
Denis has contributed as risks management adviser to various Consortiums led by Airbus Defense and Space. He was also the Chairman of the last World Space Risk/Seradata Forum (WSRF) in June 2017 in London, is a member of the Insurance Institute of London Aviation Committee and regularly gives speeches on Space risks management and insurance affairs.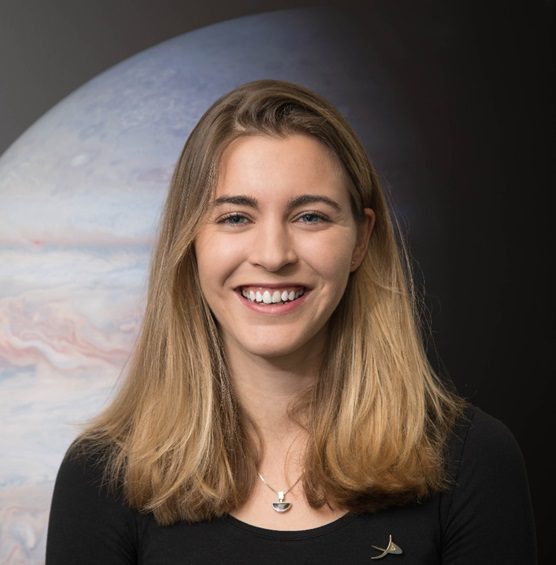 Harriet Brettle
Head of Business Analysis, Astroscale
Harriet Brettle is Head of Business Analysis at Astroscale, where she is working to develop commercial solutions to the threat of space debris. In her role, Harriet collaborates across engineering, policy, and BD divisions to develop interdisciplinary consensus for Astroscale's future strategy. Harriet also serves on the steering board of the Global Network of Sustainability in Space (GNOSIS) and as a board member of the Just Space Alliance. She is chair of the Space Generation Advisory Council (SGAC), a global non-profit that supports students and young professionals to connect to the wider space industry. Harriet has a master's in planetary science at the California Institute of Technology and previously worked in finance at the Bank of England and the Federal Reserve Bank of New York. With a background in finance and space science, she is passionate about interdisciplinary collaboration and sustainability within the space ecosystem.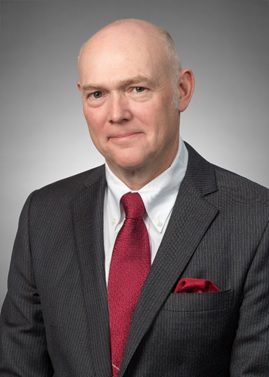 Tory Bruno
President and CEO, ULA
Tory Bruno is the president and chief executive officer for United Launch Alliance (ULA). In this role, Bruno serves as the principal strategic leader of the organization and oversees all business management and operations. Prior to joining ULA, he served as the vice president and general manager of Lockheed Martin Strategic and Missile Defense Systems. Bruno joined Lockheed Martin in 1984. He previously served as vice president and general manager of FBM and ICBM, as vice president of the THAAD Missile, as vice president of Engineering, as chief engineer for Strategic Missile Programs, as program manager for FBM Rocket Propulsion and in engineering positions involving design and analysis for control systems of rockets and hypersonic reentry vehicles. He holds several patents.
He holds a bachelor's degree in mechanical engineering from the California Polytechnic State University, in San Luis Obispo, California, and has completed graduate courses and management programs at Harvard University, Santa Clara University, the Wye River Institute, San Jose State University and the Defense Acquisition University. Bruno is serving as a member of the National Space Council Users' Advisory Group chaired by Vice President Pence. In addition, he is an American Institute of Aeronautics and Astronautics (AIAA) Fellow, a companion of the Naval Order of the United States, a member of the Navy League and a former member of the Board of Directors of the Silicon Valley Leadership Group. He served on the National Blue Ribbon Panel for Bettering Engineering & Science Education and as Chairman of the Diversity Council of Lockheed Martin Space Systems.
He is the author of two books that explore the organization of the medieval Knights Templar from the perspective of modern business management: "Templar Organization: The Management of Warrior Monasticism" and "Templar Incorporated." He is a recipient of the Order of Merit of the Sovereign Military Order of the Temple of Jerusalem.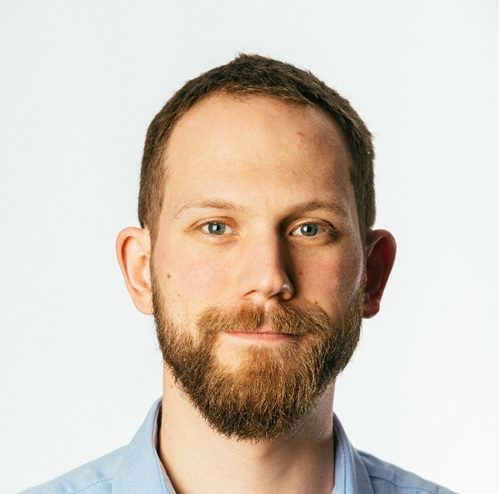 Dr Chris Brunskill
Head of UK Space, D-Orbit
Dr Chris Brunskill is an electronics engineer specialising in small satellite systems and mission design. He obtained a Masters of Engineering degree in electronics and satellite engineering from the University of Surrey and a PhD in space robotics from the Surrey Space Centre. He has been responsible for the development and delivery of a multitude of CubeSat missions, focused in the creation of new satellite applications that utilise state of the art flight, ground and launch technologies for demonstration of new mission concepts. He is now responsible for creating missions that enable new capabilities for space logistics and services at D-Orbit UK. Chris is passionate about open, innovative technology development in the space sector.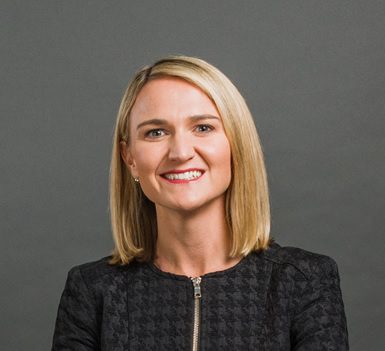 Ariane Cornell
Director of Astronaut and Orbital Sales at Blue Origin
Ariane was formerly based in Vienna, Austria as the Executive Director of the Space Generation Advisory Council in Support of the United Nations Programme on Space Applications (SGAC). She headed SGAC's delegations to international conferences and the United Nations, as well as ran the organization's operations, business development, strategy, and policy output.
Ariane supports the international aerospace community in other capacities and organizations. She has served on the boards of the Society of Satellite Professionals International (SSPI) and Women in Aerospace – Europe. Previously, Ariane worked in international management consulting, first with Accenture based in San Francisco as an analyst and then with Booz Allen Hamilton in Washington, DC as a senior consultant.
Ariane earned an MBA from Harvard University and a Bachelor of Science degree with honors from Stanford University.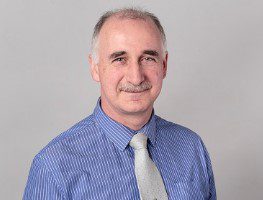 Dr Stuart Eves PhD, FRAS, FBIS
SJE Space Ltd
In 2018, Stuart Eves founded his own space consultancy company, SJE Space Ltd, after spending 16 years with the UK Ministry Of Defence, and 14 years with Surrey Satellite Technology Limited (SSTL).
His recent book "Space Traffic Control", describes the measures needed to maintain the space environment and protect satellites from both natural hazards and man-made threats.
Stuart has an MSc in Astrophysics, a PhD in satellite constellation design, and has been a fellow of both the Royal Astronomical Society and the British Interplanetary Society for more than 25 years.

Neil Fleming
Underwriter, AIG
Neil Fleming has been working in Space insurance for the past 15 years with a focus on quantitative analysis. He has developed several iterations of space risk models firstly at Sciemus, which he co-founded, and latterly at AIG. He is currently developing the 5th edition of his models.
Neil is a Fellow of the Royal Aeronautical Society and holds a Masters degree in Engineering from Churchill College, University of Cambridge, an MBA from Said Business School, Oxford University and a Masters in Risk Analysis and Systems Engineering from Clemson University. He has provided assistance to the UK Space Agency on Third Party liability and Near Proximity risk, having developed a model to assess orbital density and the risk of in-orbit collision.
Current research interests include Hierarchical Bayesian Models and the application of Deep Neural Nets to insurance pricing, the usage of Natural Language Processing for data extraction and portfolio optimisation. He left AIG at the end of May and is currently in the process of setting up a new technically focused Space underwriting entity.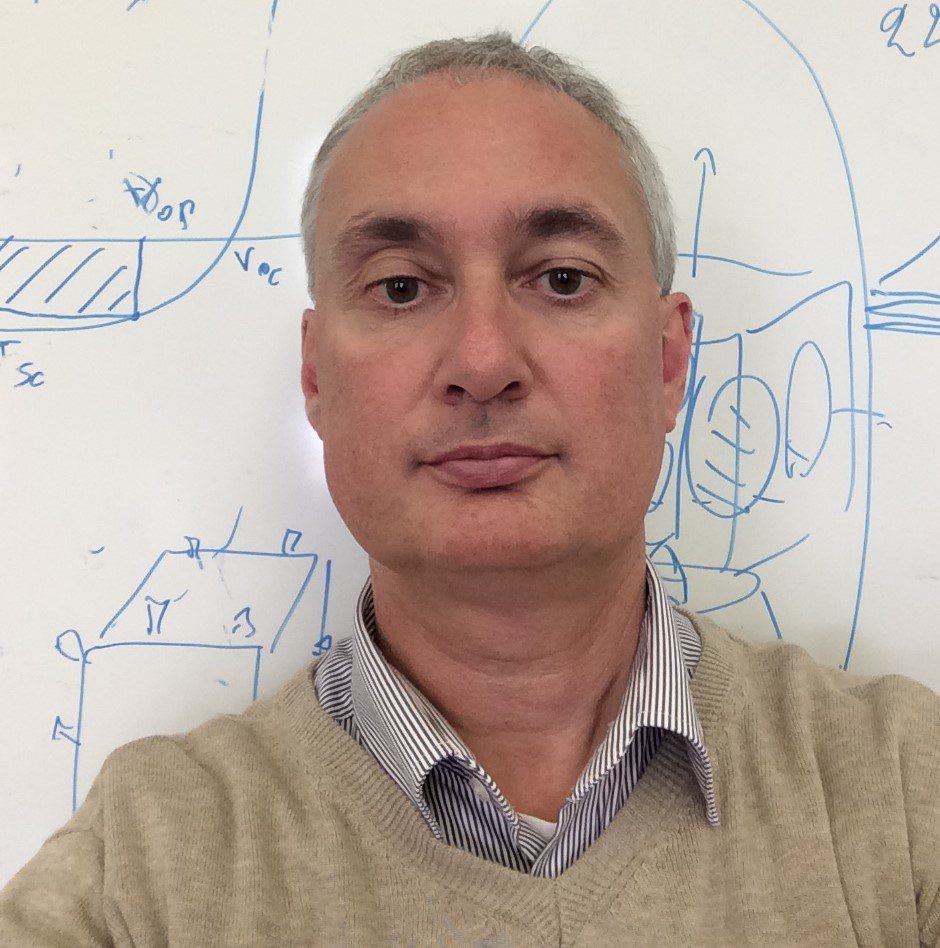 Philippe Francken
Vice President, Insurance – SES
Dr. Philippe Francken is VP of Insurance at SES. In this role, he is responsible for all insurance and risk management activities of the SES Group. He also manages SES' insurance and reinsurance captive companies.
Prior to this, Philippe occupied various positions within SES in the areas of orbital mechanics, software engineering, launch services procurement and satellite design and manufacturing oversight. He has also been responsible for  SES' technology innovation programme, leading the industry-wide adoption of new technologies such as all-electric satellites, new payload architectures and new launch vehicles, and managing internal R&D in various areas such as interference management, cognitive radio, satellite-based content delivery networks and new transmission techniques.
Philippe received a MSc in theoretical physics from the University of Louvain in 1985 and a PhD in atomic physics (with summa cum laude) from the University of Brussels in 1988. He has lectured at a number of universities and is the author of numerous publications at international conferences and in international refereed scientific journals.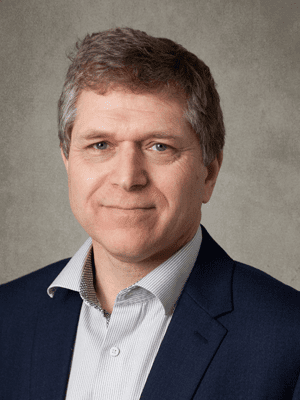 Tim Fuller
Managing Director, Seradata
Tim is Founder and Managing Director of Seradata, producers of the renowned SpaceTrak launch and satellite database.
Tim has more than twenty years' experience in business-to-business aerospace data publishing. He was Sales Director and then Managing Director of AvSoft Ltd, publisher of the ACAS aviation fleet database, and was instrumental in growing the business. Tim joined Flightglobal in 2004 through the acquisition of AvSoft, becoming Publisher of Flightglobal's fleet and news services. Tim formed Seradata and executed the MBO of SpaceTrak in 2013. He is the company's product development and commercial lead.
Tim has a degree in Engineering with Business Studies from the University of Portsmouth and is a member of the Chartered Institute of Marketing.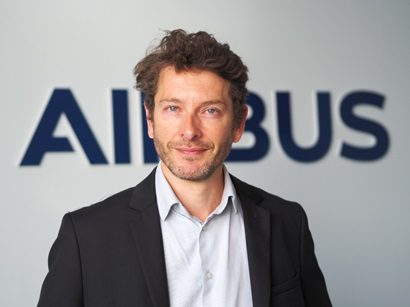 Xavier Ibos
Marketing Manager, Airbus
Xavier Ibos is Marketing Manager at Airbus since 2015, expert of the satellite telecommunications ecosystem. He supports customers with developing satellite systems and provides strategic recommendation with the highest quality standard.
Xavier brings 13 years of experience in the space business, where he has been holding over the years a variety of positions in Marketing, Radio Regulations, Project Management and Engineering domains. Prior to joining Airbus, Xavier worked for Motorola for 10 years, in the Mobile communications and Semiconductor businesses.
Xavier is graduated in Aeronautical and Space Telecommunications (ISAE-SUPAERO 2004 – CNAM 2003).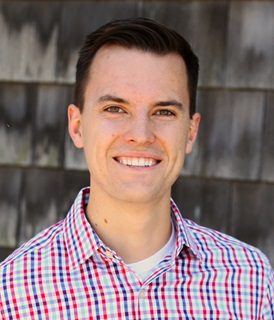 Christian Keil
Astranis
Christian Keil is the Chief of Staff at Astranis, a company building small, low-cost telecommunications satellites to connect the four billion people who do not have access to the internet. Christian joined as one of Astranis's first business hires and helped build out the recruiting, finance, and regulatory divisions as the company scaled to over 100 employees and raised over $250 million in funding.
Before Astranis, Christian was the founder of a telecommunications startup that was featured by the GSMA at Mobile World Congress, and a management consultant at Deloitte, where he guided major telecommunications providers in the United States and Mexico on key strategic challenges related to spectrum, M&A activity, and more. Christian earned his MBA from UC Berkeley and his undergraduate degrees from the University of Michigan.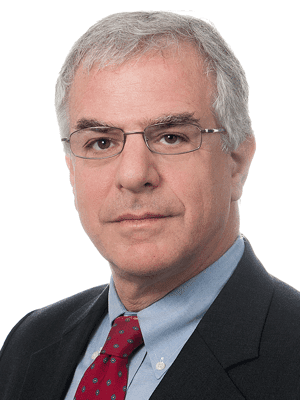 Chris Kunstadter
Global Head of Space, Axa XL
Chris Kunstadter is Global Head of Space at AXA XL, a leading international insurance provider. He manages the space underwriting team and is actively involved in all aspects of AXA XL's space activity, including technical, financial, and actuarial analysis, coverage design, claims handling, industry outreach, and business development.
Chris is a recognized leader in space risk management issues. For over three decades, he has worked closely with global satellite operators and manufacturers, launch providers, industry groups, governments, and others to enhance space safety and promote responsible space activity.
Chris received a BA degree in Literature and an MS degree in Engineering, both from the University of California. He holds a Commercial Pilot license with Instrument and Multi-Engine ratings and is a Certified Flight Instructor. Chris is an avid musician and serves on the boards of several music-oriented not-for-profit organisations.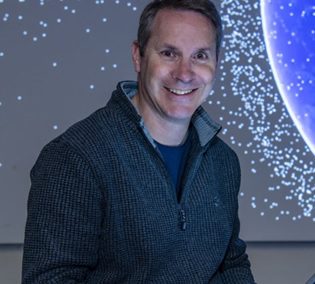 Hugh Lewis
Professor, University of Southampton
Hugh began working on space debris research in 1999 as a post-doctoral research fellow. He developed a computational model called DAMAGE, which is used to provide analyses for the UK Space Agency. Now, as the Head of the Astronautics Research Group at Southampton and Professor of Astronautics, Hugh chairs one of the Working Groups of the Inter-Agency Space Debris Coordination Committee (IADC), which is the inter-governmental organisation focused on technical solutions to space debris. Hugh has helped to develop IADC space debris mitigation guidelines for the disposal of Geostationary satellites and IADC recommendations for the operation of large constellations of satellites.
Hugh has also represented the UK on the United Nations Committee on the Peaceful Uses of Outer Space, where he helped to define the UN guidelines for the long-term sustainability of outer space activities. Over the last decade, Hugh has led outreach activities for the University's Science and Engineering Festival, the University's Bringing Research to Life touring roadshow, and Space Week events at Winchester Science Centre. He has also contributed to documentaries, including two BBC Horizon programmes and the Warner Brothers special feature "Collision Point: The Race to Clean-Up Space", which was part of the DVD/Blu-Ray release of the Oscar-winning feature film "Gravity". Hugh has also appeared on BBC national television and radio and contributed to numerous articles in print and online. He was the Scientific Advisor to the "Adrift" project (www.projectadrift.co.uk), a project sponsored by the Space and the BBC. Hugh has also undertaken other public engagement activities, including talks about his research at the Royal Institution.
Doug Liddle
In Space
After leaving Oxford in 1993 with an MA in Physics, Doug joined the Defence Research Agency (now QinetiQ) to work on all things space, including radar surveillance, space radiation, spacecraft dynamics and military communications systems.
In 2001, Doug moved to Surrey Satellites to become a spacecraft systems engineer. Over the following years, he developed several new spacecraft including Europe's first Galileo demonstrator satellite, GIOVE-A; ran the Science and Exploration business unit; and delivered multiple satellites and optical imaging payloads including the UK's first cubesat.
In 2015, Doug created In-Space Missions, a company founded to develop new space enabled services and offer expert consultancy to industry, academia and government. Since 2015, Doug has variously run the UK's small launch programme; led the technical development of a disruptive innovation centre; developed a commercial demonstration platform for space; and initiated a company delivering real time video and immersive experiences from space. Doug also sits on a number of industry boards (UKspace, Space Growth Partnership, and SPRINT) and takes an active interest in STEAM outreach.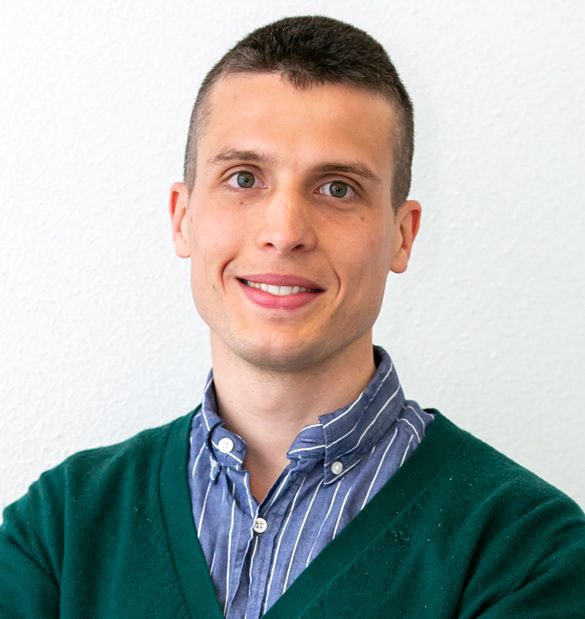 Dr Romain Lucken
CTO & Co-Founder, Share My Space
Romain was trained as an engineer and physicist at Ecole polytechnique, in France, and he obtained his PhD in Plasma Physics in 2019 specializing in the simulation of plasma engines for small satellites. In 2017, he co-founded Share My Space, a Space Situational Awareness company, where he is currently managing the technical team and developing space traffic solutions for satellite operators, space agencies and other space actors.
Liam Martin
Liam has 25 years' industry experience specialising in the development and delivery of satellite projects. He has spent 18 years advising financial institutions on technical and insurance matters, and established BANT in 2020 as a specialist lenders' technical and insurance advisory firm.
He was enterprise risk manager for OneWeb until 2020, responsible for development of a complete risk management strategy to protect the company's satellite constellation and ground assets, and satisfy the regulatory requirements of the United Kingdom Space Agency (UKSA).
Morten Pahle
Managing Director, Aesir space
Born in Norway, Morten spent the formative years of his life in Rotterdam and subsequently studied in the UK. This ultimately gave him a B.Eng. with Honours in Aeronautical Engineering and an M.Sc. in Statistics and Reliability from the City University in London.
He started his career in the space industry more than 25 years ago as a Reliability and Safety Engineer on a series of meteorological satellites – all of which are still in orbit.
His final role in industry was Group Risk and Insurance Manager at Astrium Satellites (now Airbus).
As an insurer, he has held various underwriting roles covering Space, Aviation and Property. In 2012 he founded ViVet, which became one of the leading London Space insurers.
In the end of 2018 he joined Volante Global, establishing Aesir space with the aim of developing a new set of insurance products for the nascent New Space community.
In his spare time he flies light aircraft (sometimes upside down), enjoys cryptic crosswords and looks after bees. He is passionate about aerospace technology and enjoys what he does.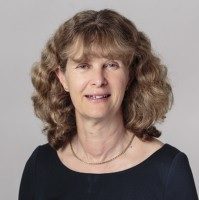 Sarah Parker
Finance Director, In-Space Missions Ltd
Sarah is experienced at enabling disruptive innovation in the space industry and facilitating the growth of New Space businesses, having worked for over 20 years at Surrey Satellite Technology Limited as both Finance and Managing Director. In April 2020 Sarah was appointed Finance Director of In-Space Missions Ltd, world class experts in design, build and operation of bespoke physical and uploadable customer missions.
Sarah is also Non-Executive Director of the Maritime and Coastguard Agency and UK Launch Services Limited.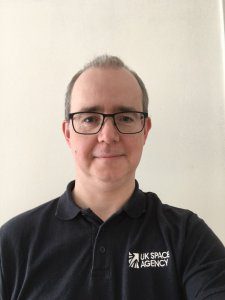 Steve Plant
UK Space Agency
Steve Plant works for the UK Space Agency, developing the secondary legislation and policy on liabilities and insurance to support the Space Industry Act 2018. Steve has over 20 years' policy experience in the UK's Civil Service, with previous roles covering animal health issues, development of cultural programmes and carbon trading policy.
Neil Roberts
Head of Marine and Aviation, Lloyd's Market Association (LMA)
Neil Roberts has worked in the London insurance market since 1985 and gained 17 years of experience in underwriting and claims before joining the Lloyd's Market Association in 2002. He is Head of Marine and Aviation for the LMA and looks after the market's Joint Committees, comprising Lloyd's and IUA company representatives.
The Joint Committees produce model wordings for the London insurance market and are underpinned in their operation by the parameters of competition law. They are elected bodies consisting of senior sector representatives who give their time for the benefit of the wider market.
Neil also acts as insurance market liaison with the wider maritime services community, at both commercial and government levels, on technical, trade and maritime security issues. In addition, as a member of the International Union of Marine Insurance (IUMI) Policy Forum, he is able to attend IMO sessions on relevant issues.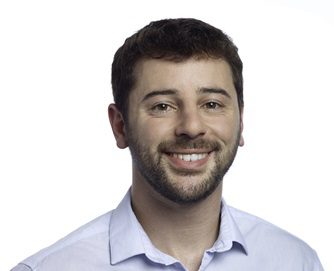 Mike Safyan
VP of Launch & Regulatory Affairs, Planet Labs Inc.
In 2011, Mike Safyan joined the eight-person founding team at Planet where the company was building the first iterations of its Dove satellite in a Cupertino garage. Since then, Planet has expanded to a global organization leading the NewSpace industry, with the world's largest fleet of Medium-resolution and High-resolution Earth Imaging satellites. Mike is responsible for Planet's Launch and Regulatory strategy and has overseen the launch of over 400 Planet satellites across 32 launches. Mike received his B.S. of Aerospace Engineering at UCLA, and a M.Sc. of Space Studies at the International Space University in Strasbourg, France.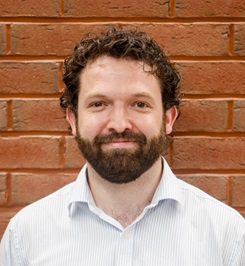 Andrew Strain
CTO, AAC Clyde Space
Andrew is responsible for all technical solutions offered by the group and oversees all the product development and improvement programmes across the Engineering and Manufacturing sectors of the business.
Andrew studied at the University of Strathclyde attaining a M.Eng. in Electrical and Electronic Engineering with Business Studies, subsequently joining Clyde Space in 2006 as the first employee.
In his time at AAC Clyde Space, including as Chief Engineer, Andrew has built over a decade of experience in developing and delivering small satellites. In his role as CTO, he contributes a wide range of relevant skills such as systems engineering knowledge, product development, manufacturing, project management, quality, and business development.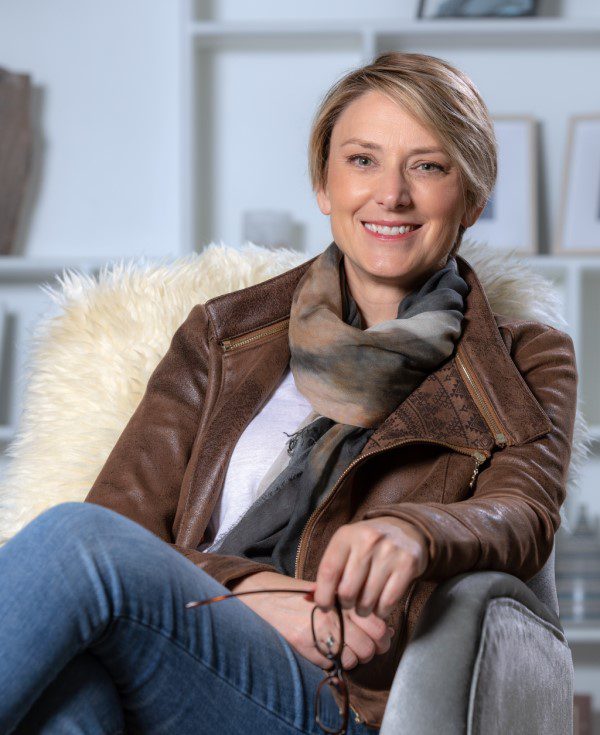 Melanie Stricklan
Co-founder & CEO, Slingshot Aerospace
In 2017, Melanie Stricklan combined her military experience and indomitable spirit to co-found Slingshot Aerospace, a company building world-class space simulation and analytics solutions. Today, she is the company's Chief Executive Officer where she leads the strategic vision, product development, and growth strategy. Having proudly served in the United States Air Force for 21 years, Melanie possesses a unique blend of leadership and technical expertise that enables her to create and execute winning business and product strategies.
During her Air Force career, she logged over 1500 flight hours onboard ground surveillance aircraft, commanded experimental spacecraft missions, and led the development of space control technologies for the Department of Defense. Her personal decorations include the Air Medal, Meritorious Service Medal (two awards), Air Force Commendation Medal (four awards), Air Force Achievement Medal, and the John L. Levitow Award for outstanding leadership.
Melanie holds a Bachelor of Science in Aeronautics from Embry Riddle Aeronautical University and a Master of Science in Space Operations Management with an emphasis in Space Systems Engineering from Webster University. She was named the 2019 Entrepreneur of the Year for El Segundo, California, and named one of Inc. Magazines 2019 Top 100 Female Founders in the United States. Melanie was named a Techstars All Star Mentor, a recognition from her peers within the prestigious aerospace accelerator for her gold standard of mentorship. A trailblazer in the industry, Melanie frequently speaks at conferences about the value of situational awareness and advancing space sustainability, and hosted a TED Talk discussing how images from space help us protect Earth. She is a champion for STEM initiatives, and enjoys inspiring youth to challenge themselves and pursue their dreams.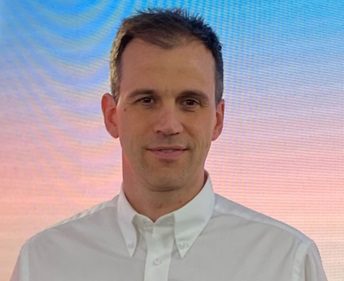 Maurizio Vanotti
VP, Space Infrastructure & Partnership at OneWeb
20 years of professional experience across various senior roles in the aerospace sector. Maurizio is VP, Space Infrastructure & Partnership at OneWeb, where he is responsible for the development of OneWeb Gen2 programme and Position Navigation and Timing in a cross-functional role across technical & commercial divisions. Prior to that he was a C-level executive of a PE-backed company leading strategy and operations in Europe (Tyvak Int), and acted as independent advisor to VC and entrepreneurs on investment strategy in technology sectors and blockchain applications. He started his career at OHB-I (Carlo Gavazzi Space), where he was responsible for the first Indian PSLV commercial launch, before becoming Head of Engineering Department (SSTL) and transitioning as Head of the Telecommunication Business Unit (SSTL). He delivered more than 20 missions. Maurizio is a former Navy Officer.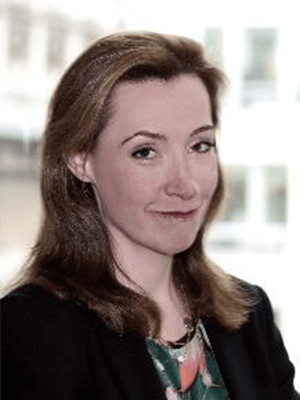 Joanne Wheeler
Managing Partner, Alden
Joanne is one of the leading experts in the field of satellite regulation and commercial contracts, having worked at both Ofcom, the European Space Agency and for over 20 years in private legal practice in this area. She was awarded an MBE for services to the UK space industry in 2017. She is ranked in Tier 1 in legal directories for her satellite and communications regulatory and commercial contracts expertise.
Joanne won the Financial Times European Legal Innovator of the Year award in 2014 for her work with the UK space industry and government. She is a founder and Co-Chair of the Satellite Finance Network (www.satellitefinancenetwork.org) and writes two regulatory columns for international satellite industry journals: Via Satellite; and Satellite Finance. She is also a Fellow of the Royal Astronomical Society and the Royal Aeronautical Society.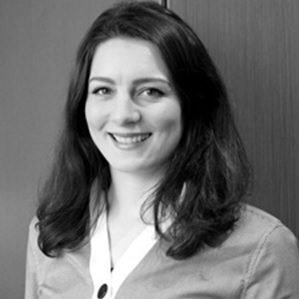 Sydonie Williams, ACII
Cyber & Tech Underwriter, Beazley
Sydonie joined Beazley in September 2019 as an underwriter in the International large risks cyber & tech team, based in London. Her primary focus is underwriting large international cyber liability and errors & omissions risks. In addition, she has responsibility for large cyber risks in Canada as well as a focus on business interruption and physical damage coverages.
Prior to joining Beazley, Sydonie spent the previous 9 years writing Property and Marine reinsurance in both the International and US markets
Sydonie holds the ACII qualification and is an active member of the insurance community in London.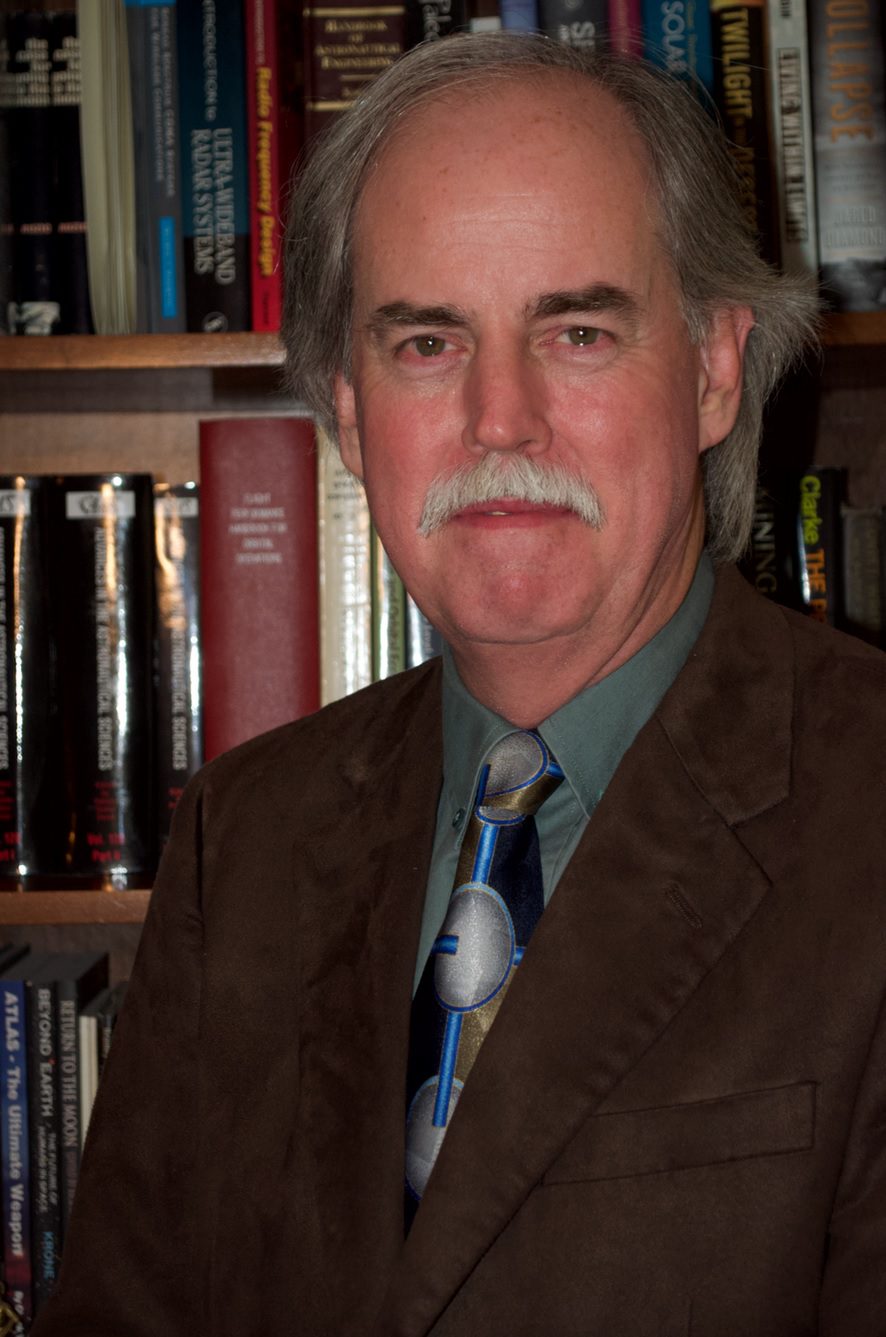 Dennis Wingo
Sky Corp
Decades worth of experience in the computer and aerospace industries. Founder & CEO of Skycorp Inc, and Greentrail Energy Inc., Co-Founder & CTO of Orbital Recovery Inc. Key areas of expertise are solar electric propulsion, satellite and spacecraft design, advanced mission planning, and lunar surface operational scenario development. Patents on space logistics systems (one licensed to Orbital ATK).
Worked for many leading edge companies in the computer, artificial intelligence, and document management space during the 1980's (e.g., Vector Graphic, Symbolics, and Alpharel. Led the development, construction, and testing of microgravity payloads for sounding rockets and the Space Shuttle at the University of Alabama in Huntsville, including the first MacIntosh flown on the Space Shuttle and SEDSAT-1, the first non-NASA spacecraft built in Alabama. Led the design and development of the world's first commercial satellite servicing system at Orbital Recovery. Led the Lunar Orbiter Image Recovery Project (LOIRP) that restored and digitized the images of NASA's Lunar Orbiter Program. First in history to rescue and operate a spacecraft (ISEE-3) in interplanetary space.
Keynote Speaker at Apple World-Wide Developer Conference and at Google Tech Talk. Author of the book "Moonrush", about developing lunar resources of dozens of scientific articles. Also featured on many documentaries, programs, and news articles on advanced space activities.