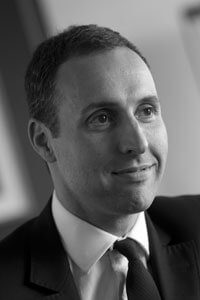 Denis Bensoussan
Head of Space – Beazley – Lloyd's Syndicate
Denis Bensoussan joined Beazley in March 2014 from Hiscox, where, as senior underwriter for space risks, he managed the global satellite risks account.
Prior to joining Hiscox, a Lloyd's of London Syndicate in 2006, Denis worked for Marsh Aerospace department. He also worked at aerospace positions at the European Space Agency, the United Nations and the European Commission. With more than 20 years experience in the aerospace sector, Denis possesses deep knowledge of the risks the satellite industry confront.
Denis holds a post-graduate degree in Air & Space Law from McGill University (Montreal) and has also obtained space systems engineering training from Southampton University, Supaero Paris and Hult University.
Denis has contributed as risks management adviser to various Consortiums led by Airbus Defense and Space. He was also the Chairman of the last World Space Risk/Seradata Forum (WSRF) in June 2017 in London, is a member of the Insurance Institute of London Aviation Committee and regularly gives speeches on Space risks management and insurance affairs.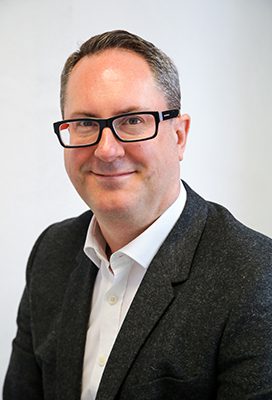 Mark Boggett
CEO, Seraphim Capital
Mark Boggett is CEO of Seraphim Capital a London based venture firm. The team manage the recently launched Seraphim Space Fund, a pioneering new fund backed by a range of leading space corporates seeking investments in space related start-ups. He is also director of UK Space Tech Angels and is Chairman of the London Co-investment Fund – one of the most active seed investors in Europe. Prior to Seraphim he was at YFM Equity Partners serving on their main board for a number of years and working on the British Smaller Company VCT 1 and 2. He has a Degree in Accounting & Finance, MA in Economics & Finance from the University of Leeds and a range of professional investment qualifications.
Abe Bonnema
Marketing Director, ISIS – Innovative Solutions In Space BV
Director, ISL – Innovative Space Logistics BV
Abe Bonnema is one of the founders and directors of ISIS – Innovative Solutions In Space BV, a small satellite specialist company based in Delft, the Netherlands. Within ISIS, Abe is responsible for sales and marketing of ISIS' missions, products and services. Together with a specialist team within ISIS' subsidiary ISL, Abe is leading the company's small satellite ISILaunch Services, innovating access to space and being responsible for over 350 small satellites brought to orbit on numerous launches in the past ten years.
Before starting the company in 2006, Abe Bonnema finished a Master's Degree in Aerospace Engineering at Delft University of Technology, with a specialty in space systems engineering. For his Master's thesis, Abe Bonnema was systems engineer and project manager of the university's nanosatellite project Delfi-C3, which was launched in 2008 and still is operational. During his studies, Abe Bonnema had always been involved in space-related activities and had been a member of the board of the society of aerospace students.
Peter Elson
Chief Executive Officer Aerospace, JLT/Marsh
Since joining in 2009, Peter has helped JLT create one of the industry's leading aerospace insurance brokers. He has focused on developing and executing JLT's growth strategy, as well establishing a new space risks team which has demonstrated its capability by delivering a series of market-leading risk programmes to clients.
During the course of his career, Peter has worked with airlines, aerospace manufacturers, airports, most of the world's leading spacecraft operators, space agencies, and rocket launch service providers. Peter's client work encompasses sales, relationship and account management, programme and policy coverage design, market negotiation and syndication, and claims settlement.
Peter has a BA (Honours) degree in Economics and Politics from the University of York. He is an EMCC accredited Executive Coach, visiting university lecturer, and a Fellow of the Royal Society of Arts. He has served on a U.K. Ministry of Justice appointed Independent Monitoring Board; he Chairs the Board of Hope for Justice, an international group of charities dedicated to ending human trafficking and slavery; and he sits on the Advisory Board of the University of York School of Management.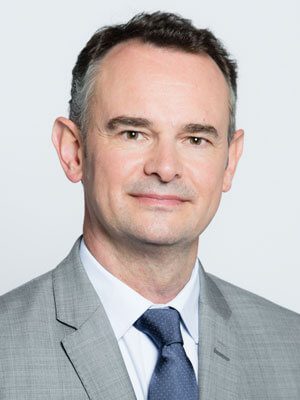 Laurent Esquirol
Head of Space Space Underwriting, Tokio Marine Kiln
Laurent Esquirol is Head of Space Underwriting at Tokio Marine Kiln and manages the Paris branch. Laurent joined Kiln in 2009 to start the Space Operations from zero.
He hired and trained the team, set up tools and processes and build up a very profitable book of business, in line with his past at SCOR.
Prior to this, he had spent 7 years at SCOR as Senior Space Underwriter and 8 years at Aerospatiale (now Thales Alenia Space) as AOCS engineer and then System Engineer in geostationary telecom satellites projects for China , Argentina, Turkey, France, Thailand, USA.
Laurent holds an MSc in Aerospace engineering from Ecole Supérieur des Techniques Aéronautiques et de Construction Automobiles. (1993).
Laurent has been a member of the Space Risk Study Group of the International Union of Aerospace Insurers (IUAI) between 2004 and 2009.
Laurent is currently a member of the Lloyd's Market Association's Satellite Risks Committee.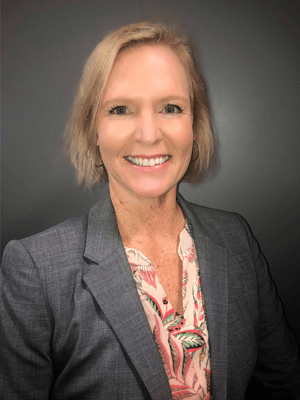 Devin Fairbanks
Vice President, Starr Aviation
Devin Fairbanks launched her career in the Space Insurance business in 1998 when she started employment at XL Aerospace (Brock bank Syndicate/ XL Mid Ocean). She has a BA from the University of California at Santa Barbara (UCSB) and an MPA from the Monterey Institute of International Studies (MIIS), where she specialized in International Public Administration, specializing in Central & South America. She is fluent in the Spanish language. Devin has been a licensed Casualty and Property Broker-Agent since 2005 and is licensed is all 50 states. She has been involved in the Space Insurance business for over 20 years and continues to build effective working relationships with all major Space Insurance brokers. As an underwriter for Starr Aviation since fall of 2005, she has been instrumental in structuring a profitable book of Space business.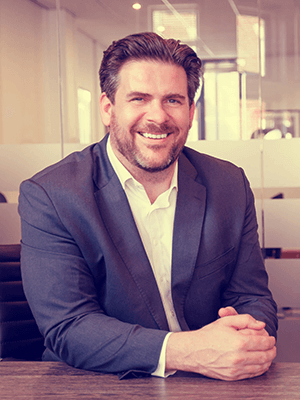 John Finney
CEO / Founder, Isotropic Systems
A satellite and telecoms industry veteran with over $2 billion in new revenue creation directly attributed to his leadership, John Finney pioneered significant success for start-ups Huawei (founded Huawei in Europe) and O3b (founding employee and Chief Commercial Officer) along with other major leadership roles such as global business unit leader for Alcatel-Lucent.
John has been identified as a Top 40 Executive by Global Telecoms Business three years in succession.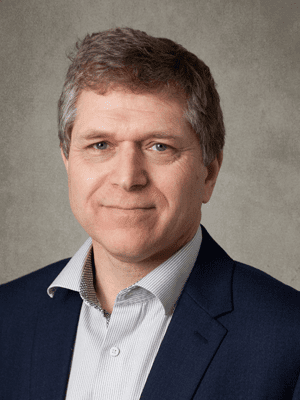 Tim Fuller
Managing Director, Seradata
Tim is Founder and Managing Director of Seradata, producers of the renowned SpaceTrak launch and satellite database.
Tim has more than twenty years' experience in business-to-business aerospace data publishing. He was Sales Director and then Managing Director of AvSoft Ltd, publisher of the ACAS aviation fleet database, and was instrumental in growing the business. Tim joined Flightglobal in 2004 through the acquisition of AvSoft, becoming Publisher of Flightglobal's fleet and news services. Tim formed Seradata and executed the MBO of SpaceTrak in 2013. He is the company's product development and commercial lead.
Tim has a degree in Engineering with Business Studies from the University of Portsmouth and is a member of the Chartered Institute of Marketing.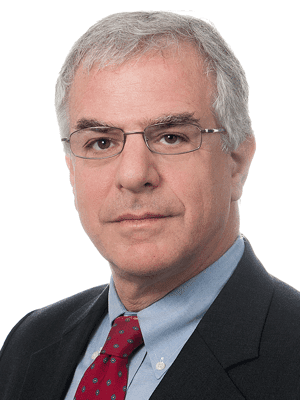 Chris Kunstadter
Senior Vice President and Head of Space, Axa XL
Chris Kunstadter is Head of Space at AXA XL. He is actively involved in all aspects of AXA XL's space activity, including technical, financial, and actuarial analysis, policy construction, claims handling, industry outreach, and business development.
Chris is a recognized leader in global space risk management issues. For over three decades, he has worked closely with satellite operators and manufacturers, launch providers, government agencies, and others to enhance industry understanding of space risk management, space situational awareness, and mission success best practices, and has served on numerous failure investigation teams for satellites and launch vehicles.
Chris is a member of the FAA's Commercial Space Transportation Advisory Committee (COMSTAC) and Chair of COMSTAC's Legal and Regulatory Working Group. He serves on the Executive Committee of the International Union of Aerospace Insurers (IUAI) and is a Charter Member of the Consortium for Execution of Rendezvous and Servicing (CONFERS).
Chris joined XL in 2006, after 23 years at USAIG, where he was Executive Vice President in charge of the Aerospace and IT departments.
Chris received a BA degree in Literature and an MS degree in Engineering from the University of California. He holds a Commercial Pilot license with Instrument and Multi-Engine ratings and is a Certified Flight Instructor. Chris is an avid musician and serves on the boards of several music-oriented not-for-profit organizations.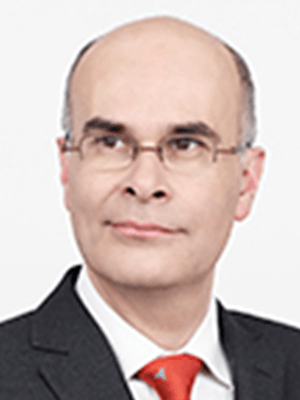 Pascal Lecointe
Space Underwriter, Hiscox
Pascal Lecointe is Head of Space for Hiscox and manages Hiscox MGA Paris branch. Pascal joined Hiscox London in 2001 as space risks analyst. In 2005 he moved to Paris to underwrite space and contract frustration – export credit guarantee risks.
Prior to this, he had spent 6 years as satellite power and electrical systems architect in the space engineering division of Aéropsatiale (now Thales Alenia Space). He was involved in geostationary telecom satellites projects and subsequently on 2 satellite constellation projects.
Pascal holds an MSc in engineering from Ecole Centrale Marseille (1992) and a MSc in electrical engineering from Ecole Supérieure d'Electricité (1994). He also received an executive MBA in insurance from the Centre des Hautes Etudes d'Assurance (Paris) in 2008.
Pascal is currently Chairman of the International Union of Aerospace Insurers Space Risks Study Group.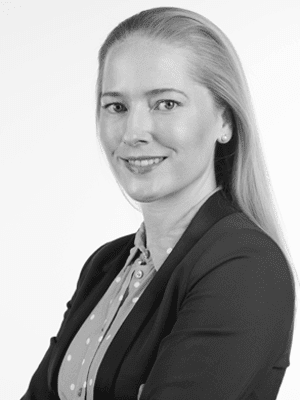 Emilie Marley Siemssen
Lead Legal & Space Regulatory Counsel, Gomspace
Emilie is Lead Legal & Space Regulatory Counsel at GomSpace. She has previously worked as chief legal advisor in the Danish Ministry of Defence, and supported the acquisition of its new fleet of F-35 fighter aircraft. Prior to this position, Emilie worked as an attorney (admitted to the Danish bar) at Bech-Bruun Law Firm in Denmark, where she specialized in M&A and corporate law. Emilie holds a Master of Laws in Advanced Studies in Air & Space Law from Leiden University, and a Master of Laws degree from University of Copenhagen. She is an active 1st Lieutenant in the Danish Air Force Reserve, a Russian Linguistic Officer, and board member of the Commercial Smallsat Spectrum Management Association (CSSMA).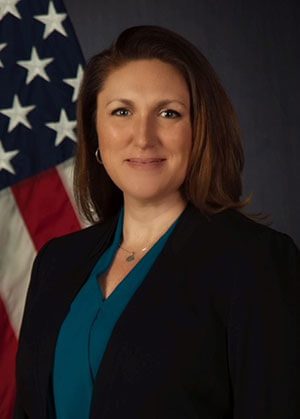 Diana McKissock
SSA Sharing & Spaceflight Safety Lead, 18th Space Control Squadron, United States Air Force
Ms. McKissock works for the 18th Space Control Squadron (18 SPCS), 21st Space Wing, at Vandenberg Air Force Base, as the lead for Space Situation Awareness (SSA) Sharing. Previously, she served as an active duty Air Force Space and Missiles officer, as well as with the U.S. Department of State and New Zealand Defence Force, before returning to the Air Force as an Orbital Analyst for the U.S. Combined Space Operations Center in 2010. In her current position as the 18 SPCS Lead for SSA Sharing and Spaceflight Safety, she focuses on executing USSTRATCOM's SSA Sharing Program by facilitating data exchange among the global space community.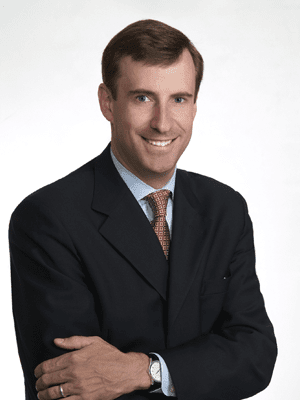 Clay Mowry
Vice President for global sales, marketing and customer experience, Blue Origin
Clay Mowry is Vice President for global sales, marketing and customer experience at Blue Origin, a private space company developing launch vehicles and technologies that dramatically improve access to space for people and payloads. His mission is to provide customers with safe and affordable commercial space transportation services using the reusable New Shepard & New Glenn launch vehicles.
Clay came to Blue Origin from Arianespace, Inc. where he served for 15 years as Chairman and President. As the leader of Arianespace's U.S. subsidiary, he was responsible for managing sales, marketing, strategy, communications and government relations activities in the region.
He also served for six years as the founding Executive Director for the Satellite Industry Association (SIA), a non-profit alliance of satellite operators, manufacturers, and ground equipment suppliers.
Prior to his role at SIA, Clay worked as a commercial space industry analyst and Senior International Trade Specialist with the U.S. Department of Commerce's International Trade Administration.
Clay Mowry received a Master of Business of Administration from Georgetown University in Washington, D.C., and a Bachelor of Arts in politics and government from Ohio Wesleyan University in Delaware, Ohio.
In addition to his work at Blue Origin, Clay is the Vice President of Finance for the International Astronautical Federation. He currently serves on the advisory boards of Via Satellite magazine and the Space Generation Advisory Council. Clay is also the founder and Chairman of the Future Space Leaders Foundation, a non-profit organization dedicated to the career development of young space and satellite industry professionals.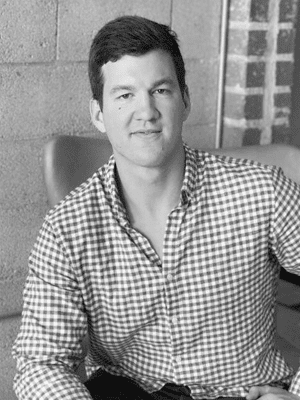 Dan Piemont
Chief Financial Officer, ABL Space Systems
Dan is a founder of ABL Space Systems, where he serves as Chief Financial Officer. Founded in 2017, ABL is developing RS1, a 1,200-kilogram capacity launch vehicle with a planned first flight in 2020. In his capacity as CFO, Dan is responsible for business and corporate development throughout ABL's customer base and supply chain. Prior to founding ABL, Dan held engineering and management positions at early stage technology companies including Dynasty.com and AltSchool. Dan began his career in corporate finance at Morgan Stanley, and holds degrees in Physics and Economics from MIT.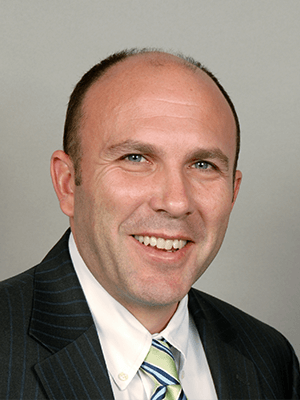 Jeffrey Poliseno
Chief Executive Officer, Aon International Space Brokers
Jeffrey Poliseno joined Aon in 1998 and took over the responsibilities of Chief Executive Officer in August 2008. In addition to managing the day to day operations of the company, Jeff has additional responsibilities in the areas of business development and customer support activities, including direct account management. Jeff began his insurance career in 1993 with a specialization in space risk management since 1995. Jeff's expertise is the development and implementation of major space insurance programs including: spacecraft and launch vehicle contractual review and negotiations, insurance policy wording development, insurance program syndication, post-placement servicing and claims handling, and product development.
Jeff graduated from the University of Massachusetts, Amherst, earning a B.A. in Economics and is a member of a number of satellite industry groups.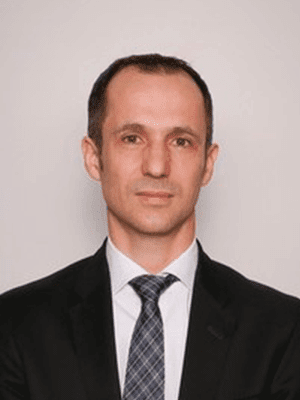 Stéphane Rives
Global Head of Space, SCOR Global P&C
Stéphane is Global Head of Space at SCOR Business Solutions, the large Corporate Risk insurance arm of SCOR.
Stéphane started his career in space high level systems engineering with special emphasis in satellites operations. He built up his professional experience in several companies and organizations across Europe: the European Space Agency (ESOC/Germany, ESAC/Spain), Airbus DS (France) and Hispasat (Spain).
In 2006, Stéphane joined SCOR (Paris/France), one of the leading companies of the space insurance market. Stéphane received an aerospace MS degree from ISAE/Toulouse/France in 1994 and the Management Acceleration Program certificate from INSEAD Fontainebleau/France in 2012. Since 2018, Stéphane has been a member of the Space Risk Study Group of the International Union of Aerospace Insurers (IUAI).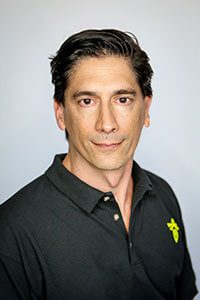 Eric Salwan
Director of Commercial Business Development, Firefly
Eric Salwan is a NewSpace advocate and entrepreneur. As one of the initial investors and first employees of Firefly Space Systems, Eric was a member of the team that worked to create an innovative small satellite launch solution. Currently the Director of Commercial Business Development at Firefly Aerospace, Eric is responsible for developing the commercial business pipeline for the Firefly Alpha launch vehicle.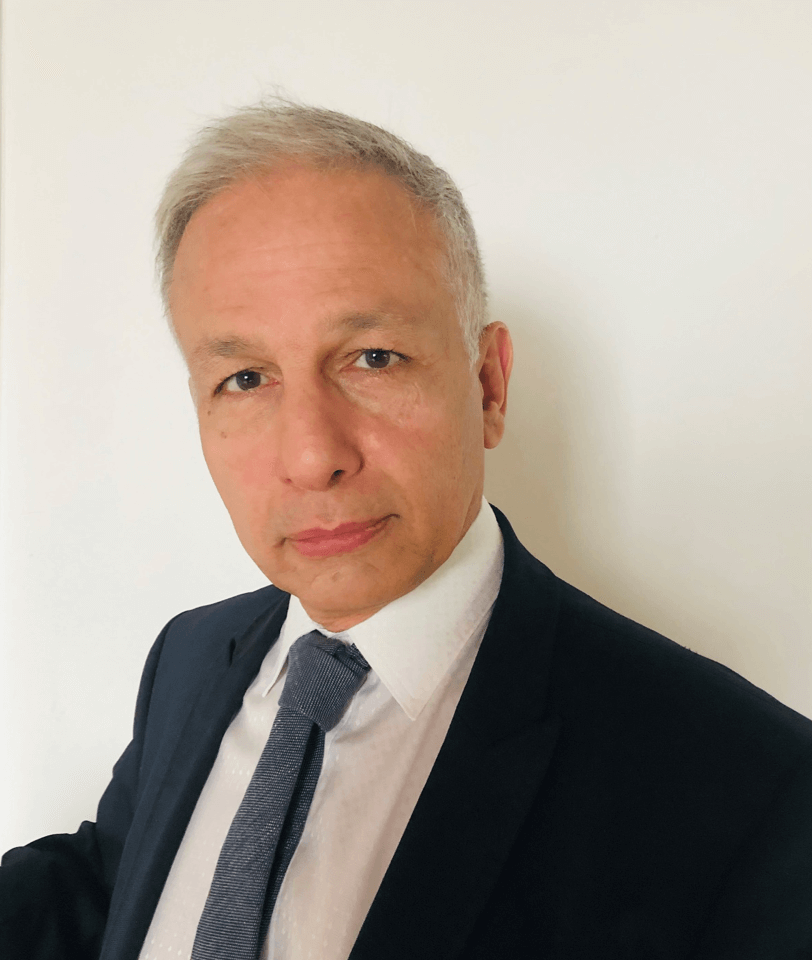 Joseph Sasso
Deputy Director Business Development, Vector
Joseph Sasso is leading the business development for Vector in Europe. Joseph completed a Bachelor's in Engineering, specializing in Helicopter Dynamics, at Sydney University, where he was also president of the Engineering Students Undergraduate Society. Shortly after a stint designing and development testing of automotive driveline products for Borg Warner, he moved on to the Applied Mathematics and Computing division at CNES in Toulouse working on the ARIANE-HERMES shuttle project, developing computational fluid dynamic techniques.
Transitioning through various business sectors, Joseph has served as Managing Director and consultant to the automotive and automated vehicle industries. During this time, he directed the five-fold growth of several businesses, the designing and building of a dedicated manufacturing facility, the automotive product concept development, and the detailed design and testing. He later diverted his attention to driver development in the high pace world of motor racing as Race Team Technical Director and Team Sporting Director in Formula 3.
Prior to joining Vector recently, Joseph has completed a Master's in High Performance Vehicle Design and worked in the field of vehicle dynamics in Formula 1, aerodynamics in Le Mans prototypes, and as an engineering manager in turbocharger development from inception to industrialization at both Honeywell-Garrett and Continental Corporation in Germany.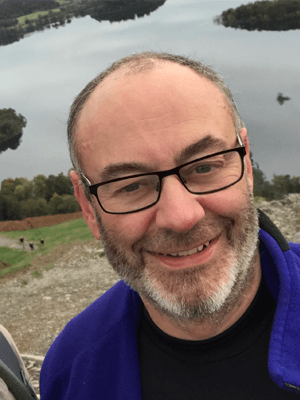 Russell Sawyer
Executive Director, Willis Towers Watson Inspace
Russell Sawyer is Executive Director at Willis Towers Watson Inspace where he has served for more than 25 years. Russell manages WTW's relationship with a variety of clients across differing sectors of the space industry. He is also the prime contact within Inspace for insurance coverage issues including the drafting and negotiation of policy wordings with insurers worldwide. Russell is respected by insurers and clients alike for his knowledge and experience of space insurance.
Russell has become a regular participant in space industry conferences, including most notably the Asia Pacific Space Communications Council conference and the previous Seradata conference.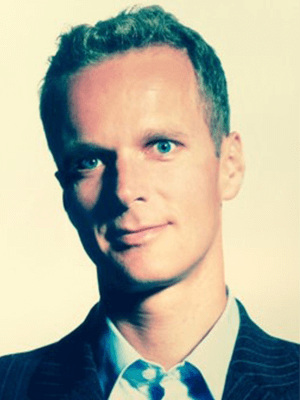 Jan Schmidt
Head of Space, Swiss Re Corporate Solutions
Jan Schmidt is head of the Space department at Swiss Re and is in charge of Swiss Re's Space insurance portfolio. Among his management tasks he is involved in the day to day business of assessing and underwriting Space risks from Swiss Re's headquarters in Zurich.
Jan has 5 years engineering experience, having worked as a rocket engineer for MAN Technologie AG in Munich after graduating from the Technical University of Konstanz in Germany. He then changed across to the insurance world and joined Bavarian Re as a Space Underwriter in October 2000. When Bavarian Re became Swiss Re Germany in summer 2001, Jan relocated to Swiss Re's headquarters in Zurich and joined the Swiss Re Space team in August 2001. Since May 2008 Jan has been leading the global Space insurance activities at Swiss Re.
Since 2009, Jan has been a member of the Space Risk Study Group of the International Union of Aerospace Insurers (IUAI) and is the past chairman of the Space Risk Study Group. Jan is also a past member of the Global Future Council on Space Technologies of the World Economic Forum and is continuing as a member of the WEF Expert Community.
Matthew Shouppe
Manager for Strategic Market Development, LeoLabs
In this role, he leads commercial business development and go-to-market strategy for the company's orbital tracking and conjunction screening services for satellite owner-operators. Matthew has a decade of experience in commercial SSA technologies for space mission analysis and operations. His previous roles include business development positions at Bryce Space and Technology, and a.i. solutions. He has an MS in Engineering Physics from Embry-Riddle Aeronautical University, and is a graduate of the Space Studies Program (2014 Montreal) at the International Space University.
Jan Skolmli
Chief Commercial Officer, Orbex
As CCO Skolmli is responsible for introducing Orbex to the commercial market and to secure customer contracts and populate the company's launch manifest.
Prior to joining Orbex is July 2018 Skolmli was 'Head of Launch' at SSTL (Surrey Satellite Technology Ltd.) where he was responsible for developing and executing the company's satellite launch strategy and securing access to space for SSTL's satellites.
Prior to that he spent 20 years in the Launch Vehicle industry with Sea Launch Company in various roles, including 'Director of Insurance' and 'Sales Director'.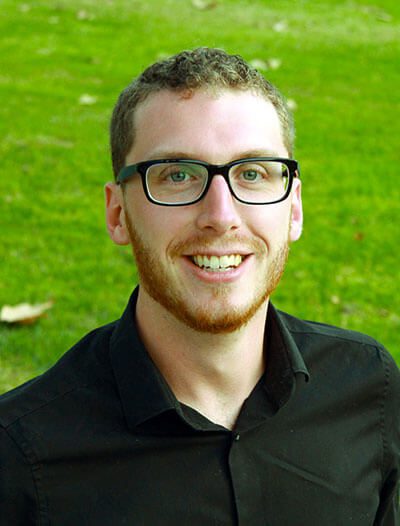 James Spencer
Applications Engineer, TT Electronics
James Spencer graduated with an Astrophysics degree from the University of Leicester in 2010.  He has had over 7 years working in R&D and product development of Aerospace and Space components at TT Electronics.  In 2017 James completed a 1 year assignment in California, USA whilst working on key new product and business development projects attending conferences such as NewSpace Convergence which was held in downtown San Francisco in June 2017.  With a strong technical background and experience of high reliability harsh environment electronics James Spencer led the MCA (Multi Chip Array) development of New Space Electronics at TT Electronics which was launched in 2018.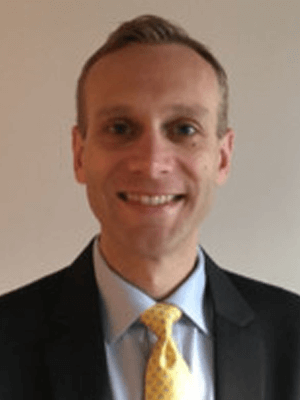 Adam Sturmer
Senior Vice President, Aviation and Aerospace
Adam works with satellite operators, launch service providers, satellite manufacturers and others to provide space risk management and insurance placement services. Adam's focus is to understand the clients' risk requirements and ensure the delivery of a fully tailored risk and insurance solution.
Adam completed his Masters Degree (MEng) in Aeronautical (and Space) Engineering from the University of Bristol, UK, before joining Space Marsh Projects in London in 2004. Initially, Adam worked as an engineering analyst for various satellite clients. In 2007, Adam became a Broker and Account Executive before relocating to Singapore in 2011 to further assist, develop and support clients in the Asia Pacific region. In 2017, Adam relocated to the Marsh Space team in New York to work with clients in the Americas.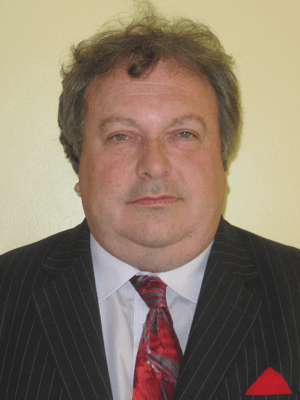 David Todd
Head of Space Content, Seradata
David is Head of Space Content for Seradata, with overall responsibility for the SpaceTrak launch and satellite database. He is also Editor of Seradata's news service, Seradata Space Intelligence.
David has been a space analyst and consultant working on the SpaceTrak database since 1997 when he acted as the editor for the launch of the original version, then produced by Airclaims. Since then, David has worked in similar roles for Ascend, Flightglobal and Seradata. Most recently David has been instrumental in the development and marketing of latest version of the database, SpaceTrak3.
David holds three engineering degrees including a Master of Science degree in Astronautics and Space Engineering from Cranfield University. David also holds a science teaching qualification. During his Engineering degree studies, David won the British Airways prize for Air Transport Engineering and a Guinness Peat Aviation Fellowship. David is a life member of the American Institute of Aeronautics and Astronautics and a Fellow of the British Interplanetary Society.
David Wade
Space Underwriter, Atrium Space Insurance Consortium (ASIC)
David Wade is the Space Underwriter for the Atrium Space Insurance Consortium (ASIC), a Consortium of ten Lloyd's syndicates with a capacity of US$ 40.5m.
David joined Atrium Underwriters Ltd in 2007 to establish ASIC. Prior to ASIC, David had been at the Marham Space Consortium (latterly the Brit Space Consortium) which he had joined as a Satellite Analyst in 2000, working his way up to Consortium Underwriter by the time he left. Before entering the space insurance market, David spent two years working for Satellites International Limited and six years teaching Satellite Systems Engineering at Kingston University.
David holds a degree in Aerospace Engineering from Kingston University, a Master of Science degree in Astronautics and Space Engineering from Cranfield University and is a graduate of the International Space University's Summer Session Programme. He is a member of the International Union of Aerospace Insurer's Space Risks Study Group and the Lloyd's Market Association's Satellite Risks Committee. He also writes the Space chapter of the Charter Insurance Institute's Aviation and Space Insurance course book.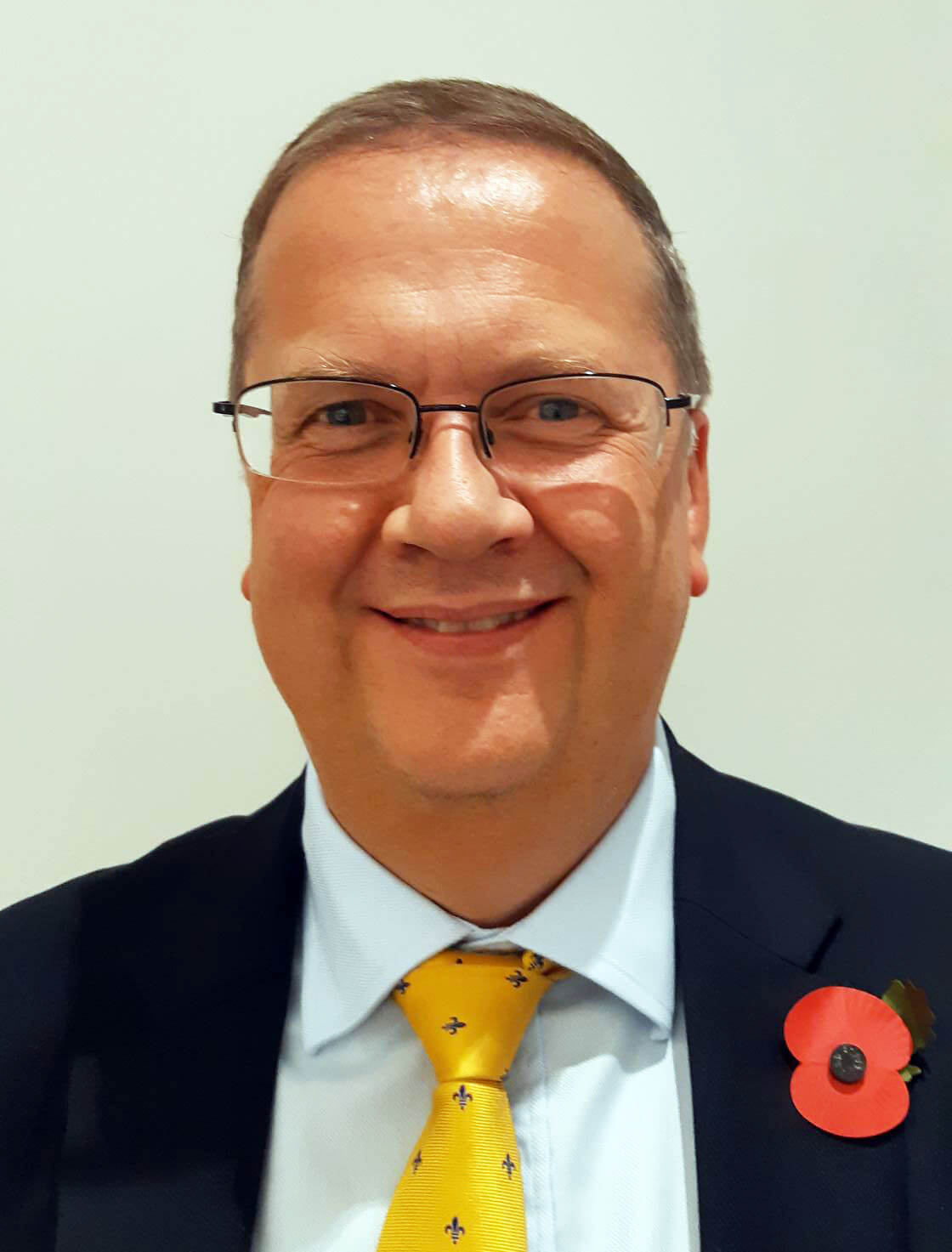 Tim Wakeman
Space Underwriter, elseco Limited
Tim Wakeman joined the elseco space team in 2018, and is based in the London office.  He has more 35 years of aerospace insurance experience, and is an expert practitioner with the UK's Chartered Insurance Institute.   Tim is an elected member of the Royal Aeronautical Society and was recently admitted to the Worshipful Company of Insurers.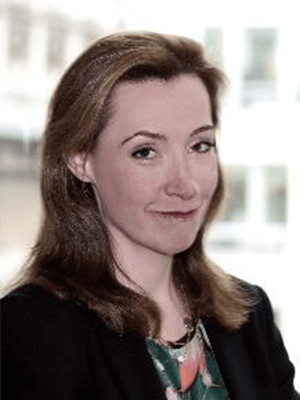 Joanne Wheeler
Managing Partner, Alden
Joanne is one of the leading experts in the field of satellite regulation and commercial contracts, having worked at both Ofcom, the European Space Agency and for over 20 years in private legal practice in this area. She was awarded an MBE for services to the UK space industry in 2017. She is ranked in Tier 1 in legal directories for her satellite and communications regulatory and commercial contracts expertise.
Joanne won the Financial Times European Legal Innovator of the Year award in 2014 for her work with the UK space industry and government. She is a founder and Co-Chair of the Satellite Finance Network (www.satellitefinancenetwork.org) and writes two regulatory columns for international satellite industry journals: Via Satellite; and Satellite Finance. She is also a Fellow of the Royal Astronomical Society and the Royal Aeronautical Society.