The UK Ministry of Defence has surprised the pan-European launch provider Arianespace by selecting a SpaceX Falcon 9 launch for its urgently needed Skynet 6A military communications satellite. While the early Skynet satellites used US Delta and Titan rockets for their launches towards geostationary orbit, later in the Skynet series Ariane 4 rockets began to be used. From Skynet 4E onwards Ariane 4 and 5 rockets were used exclusively, including for the four preceding Skynet 5 satellites.
This decision to choose the part-reusable Falcon 9 over Ariane 6 for the 2025 launch is a blow to Arianespace. The official reasons for the choice given by the UK Ministry of Defence to Europe-based prime contractor Airbus Defence and Space were "value for money & schedule credibility". Of the two, "value for money", i.e. cost, was probably the most important. No details of the launch price have been released but it is likely that the SpaceX bid was cheaper than that offered by Arianespace.
Comment by David Todd: We cannot be certain that the lowest bid was selected, but it is likely. So, does this mean that while Ariane 6 is cheaper than its Ariane 5 predecessor, it is still not cheap enough to compete with the part-reusable Falcon 9? The answer is probably yes. However, that does not mean that expendable rockets cannot compete. The new Japanese H-3 rocket is priced very competitively and should be able to give the SpaceX Falcon 9 a run for its money. That said, once the Space Super Heavy/Starship combination is in operation, this really should make SpaceX unbeatable on a cost per kg basis.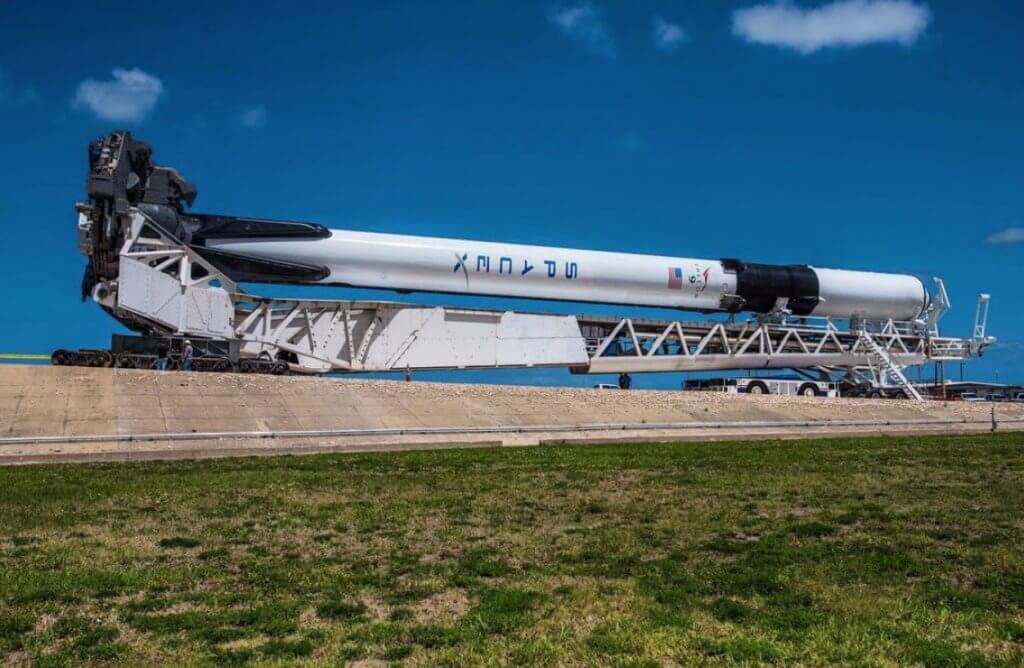 On its transporter: Block 5 version of Falcon 9 clearly shows its black new interstage. Courtesy: SpaceX