While British workers still commute there, London is not really a British city anymore. For most "normal" salary workers cannot really afford to live there (only international investors and foreign national bankers can afford central London). Manchester is different. This shabby-chic dirty redbrick Northern city – now modernised with a European-style tram service – is full of salt-of-the-Earth Northerners.  So, it was with pride that, only a few days after its bloody brush with brainwashed-extremist Islamic terrorism, this most excellent Northern city which your correspondent enjoyed as a Salford University student, could pick itself up and carry on as it offered itself up as the venue city for the UK Space Conference.
Held at the converted station-derived Manchester Central Convention Complex (formerly known as the G-MEX) over 1200 delegates attended the conference to discuss the future of Britain's highly productive space effort.  Except that they couldn't. The new UK Space Agency Chief Executive Graham Tunnock, noted to all, that "Purdah" rules ahead of the imminent General Election would prevent announcements or even discussion of future government policy by those in the civil service.  And that is what effectively killed off the rest of the conference.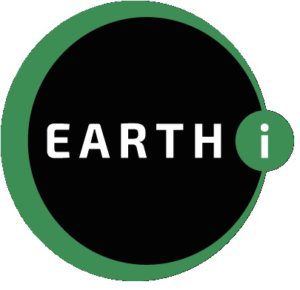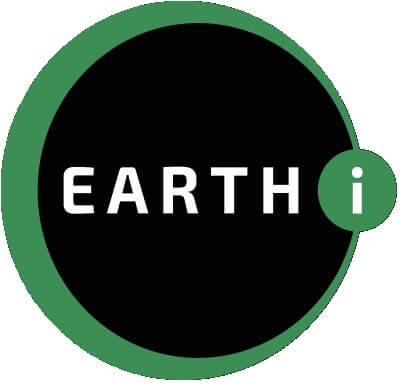 Perhaps that is not totally fair.  There were a few announcements including a new satellite constellation contract for SSTL by Earth I.  And there were continuing discussions voicing concerns over Britain's UK future involvement over EU funded space programmes such as Galileo and Copernicus, and over loss of skilled EU manpower, given the UK's imminent departure from the EU. In fact, Brexit became THE key topic of the conference.
"I don't think I've met anybody in the space industry or academia who wanted Brexit." said Richard Peckham, head of trade organisation Ukspace and director of strategy for Airbus Defence & Space.  Well there are a few – but even they now want a "soft Brexit" rather than a hard one. There is a lot to lose. Dr Ruth McKernan, CEO of Innovate UK noted that the UK Space industry had 2.7 times the productivity of other UK industry sectors.
Jan Woerner, head of the European Space Agency hoped for a good "Brexit" deal.  "I understand the politicians will be discussing a divorce between London and Brussels. But in any divorce, there are the children and in that respect, we are the children." He said.  He was more reassuring about the UK's role within ESA saying that the UK (and its money) was still very welcome, noting that ESA member states, Norway and Switzerland, were in a similar non-EU membership position.
Looking ahead post-Brexit, Sir Martin Sweeting, former head of SSTL, called for flexible licencing for overseas markets.  He also called for international cooperation in the development of a new launch vehicle which would help both the upstream and even the much more profitable downstream sectors of the UK space industry.
While there was a genuine belief at the conference that the UK should have a low-cost strategic launch capability which would be, at least subsidised by commercial launchers, some cautioned that we had already "missed the boat" with respect to any development and that proposed new low Earth orbit constellations which are likely to have their launch peaks in 2020.  However, it is not just a better regulatory environment and space port licencing that needs to be done.  A new launch vehicle would require financing to the tune of GBP£500 million – of which a major portion would have to come from the government.
With respect to new space ports, the previous British government shied away from the selection of one or two for vertical or horizontal launchers, instead offering to have a licencing process.  After analysis of practicality and launch footprints, Northern Scotland seems to be favourite for a UK vertical launch site.
There was little launch hardware on display in the exhibition area. The British Interplanetary Society had a paper design for a three-stage solid rocket launcher. Orbital Access also showed off its model design for a winged stage launch vehicle which could double as a potential test stage from Reaction Engines air-breathing SABRE engine (also on display in model form).
With respect to future technology, ESA Head, Jan Woerner, said he expected that 3D printing and manufacturing in space would be future technologies, as would quantum entanglement. There were some interesting papers presented at the conference including new instrumentation for spacecraft and new methods of space servicing, to the use of very low Earth orbits for some applications.  The firm I-Space explained that it was part of a team attempting to win the Lunar XPrize using a the Hakuto/Team Indus lunar rover with an eventual aim to begin mining on the Moon.
Of more immediate help to Earth-bound drivers was the OxTS plan to back up satellite navigation (SatNav) systems with Inertial Measurement Units to allow them to navigate better in built up "canyon" environments.
ESA/British Astronaut Tim Peak helped with the presentations of the Sir Arthur Clarke awards – dubbed "the Arthurs" –  which were given out at the Gala event in a converted warehouse.  This black-tie event went well with good food and wine and great opportunities for connections and social interaction – as by the way were also the well thought out free lunches in the exhibition hall.  Most notable of the awards was a posthumous one was given to the late Brit-born NASA astronaut Piers Sellers who sadly died of Pancreatic cancer at the age of 61 in December last year.
It was a pity  that Britain's leading rocket scientist and inventor of Reaction Engines' SABRE engine Alan Bond could not be there in person to pick up his award. Reaction Engines' CEO Mark Thomas stood in for him (by the way, this writer is a small shareholder in the firm).
Clive Simpson, Editor of the space magazine Room, contributed to this article.